Avoid These Scams Targeting Veterans and Their Families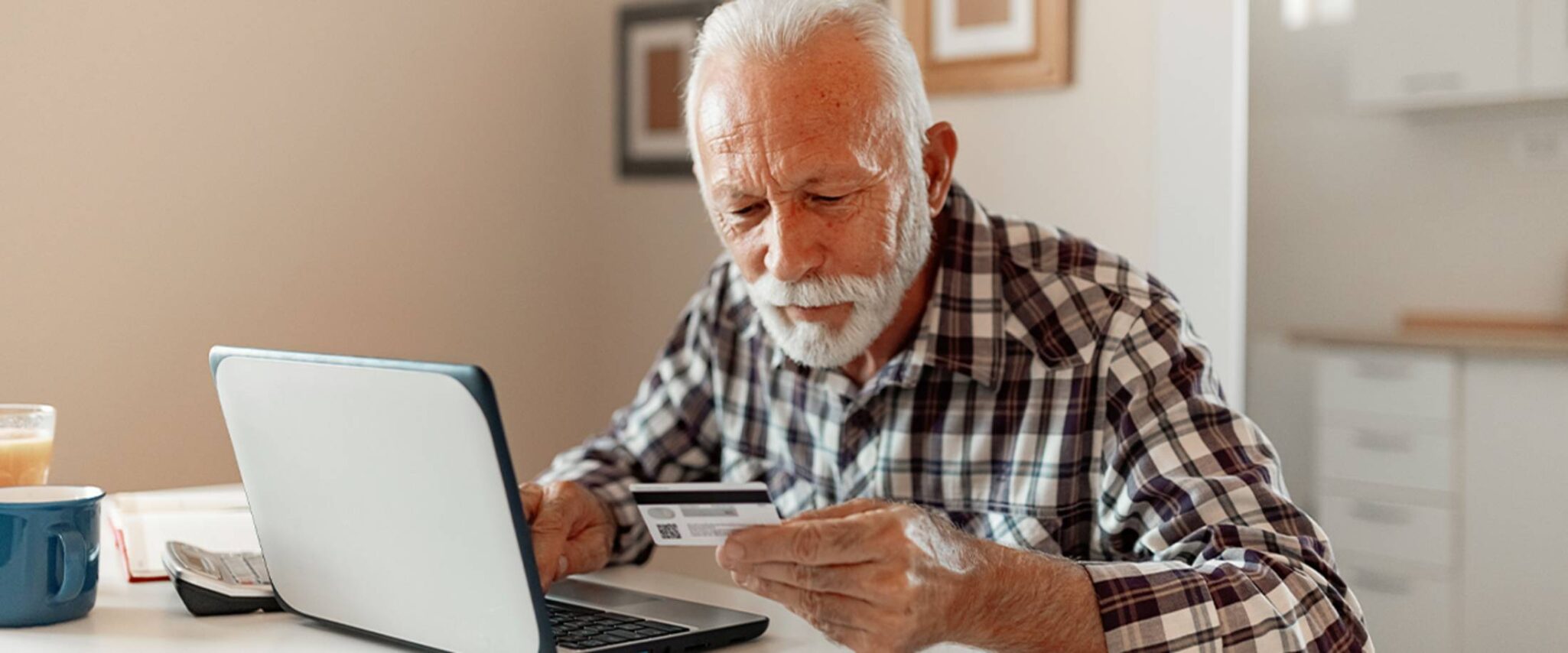 Scams Targeting Veterans: How to Recognize and Avoid Them
Some of the qualities that make American veterans so special — patriotism, bravery, compassion and selflessness — are the very traits many scammers seek to exploit when planning schemes to cheat veterans out of their pensions and benefits. Scams targeting veterans often take the form of fake charities, investment schemes and veterans benefits scams that seek to trick even the most intelligent veterans and their families into believing they're giving to a good cause or investing in their own future. To a scammer, a veteran is a prime target because of their guaranteed income, higher rates of disability, and military association that makes it more likely they'll be sympathetic to veterans' causes.
According to Military Times, veterans are two times more likely than the general population to unwittingly fall victim to scammers — in part because the scammers use a variety of tactics adjusted for a military audience. However, with knowledge, a cautious attitude and a bit of research, you'll be able to see through their facade and protect yourself.The Wounded Warrior Project lists two main types of scams aimed at veterans and their family members: affinity scams and benefits fraud. Within these categories, there are a number of ways unscrupulous people will attempt to cheat veterans. Let's take a closer look at how the scams work and, most importantly, how you can avoid becoming a victim.
Affinity Scams
These are schemes that play on the victim's loyalty and patriotism, exploiting their military affiliation to create trust. Affinity scams include those related to fake  veterans' charities, phishing schemes, deployment scams and real estate or rental scams. Each uses the target's affinity for veterans and their desire to help in different ways.
Veterans' charities scams: Most common around patriotic or military holidays, these scam veterans charities will have names that seem legitimate or even resemble the names of real organizations. Many of these "charities" are very convincing, so it's important to double-check their credentials before pledging any amount of money. The Better Business Bureau's Wise Giving Alliance (give.org) can be used to verify the legitimacy of a charity, so you can be confident your donation is going to the right place.
Phishing scams: Like phishing scams that target the general public, these phone and email scams seek to steal veterans' personal or banking information. Scammers will often claim to work for the Veterans  Administration (VA) — now known as the U.S. Department of Veterans Affairs — and will request the veteran's personal information for a made-up reason that may sound legitimate. They'll try to get a veteran to give up their Social Security Number (SSN) or banking information, which can lead to theft of the victim's identity, their money or both. Don't be fooled. Neither the Department of Veterans Affairs, nor any other legitimate government agency will ever request any personal information over the phone, via text or email. If you're contacted by anyone requesting personal information, hang up and contact your local VA.
Deployment scams: Not limited to veterans, these scams target anyone who is willing to help out a veteran. It often takes the form of an online or classified ad in which the scammer claims they have an upcoming deployment and need to sell expensive belongings quickly. The scammer will request payment via wire transfer while the buyer is not permitted to see the item in person or is sent fake photos of the item. Once the wire transfer has been completed, the scammer — and the item in question — will disappear. To protect yourself, never send money via wire transfer to anyone you don't personally know and trust. Doing so gives access to personal and banking information that may be used to steal further funds. If you're interested in buying something offered online or through a classified ad and the seller requests payment via wire transfer, back away from the deal.
Real estate or rental scam: Offered under the guise of giving a discount or incentives to veterans or active duty members, these listings of properties for sale or rent will often include a legitimate address and real photos of a property to convince an individual to send a security deposit or down payment. However, once the money has been sent, victims often learn that the person supposedly selling or renting that property was not, in fact, the property's owner. To avoid falling prey to this type of scam, always check property records and deeds, or research the property management company. Most or all of this information can be found online, but you can also contact officials in the city or county where the property is located to confirm ownership information.
Benefits Fraud
These are schemes that manipulate veterans with the goal of gaining access to or control over the veteran's benefits or finances. They may include investment or pension scams, charging for records and benefits buyouts. What they all have in common is exploiting the victim's trust in veterans' services organizations.
Investment or pension scams: Pretending to be "veterans' advocates," scammers will claim they can help their victims access additional benefits. They'll convince the veteran to give them access to investment records, and then pressure the veteran to invest in something like an irrevocable trust or annuity to make it appear the veteran's assets are significantly less than they are — thus making them eligible for additional pension benefits. In reality, however, victims risk losing Medicaid eligibility and valuable VA benefits — and they won't realize it until it's too late. Before allowing anyone to view your investment portfolio, always verify their credentials through your state regulatory office, and never use a representative or attorney who is not accredited through the U.S. Department of Veterans Affairs.
Charging for records: All copies of forms and records are always available free of charge through the VA and it's easy to request them yourself. If a financial or investment adviser is attempting to charge you for access to or copies of your records, that person is more than likely a fraud. Don't let them do it. Never allow anyone to access or receive your information or records directly from the VA without an authorized power of attorney.
Benefits buyout scams: Targeting veterans who may be in need of immediate cash, scammers will offer cash upfront in exchange for future disability or pension payments. However, the cash offered is usually only a small fraction of the benefit's value, meaning the veteran ends up losing a significant amount of money in the long run and risks long-term harm to their finances. Here, again, it's important to only use representatives who are accredited through the VA. This includes veterans service organizations and attorneys.
How to Recognize Scams and Protect Yourself
If you've been contacted by an organization or an individual and you're concerned that they may be a scammer, there are some red flags that can help you to make the distinction between friend and foe. Ask yourself these questions:
Was their contact unsolicited or unexpected?
Are they requesting personal information such as your Social Security Number or banking information?
Are they claiming they can increase your benefits or saying they can help you gain access to secret or unknown government programs?
Do they make you feel uncomfortable, desperate, pressured, or rushed to make a decision to send money or act upon their offer?
Are they requesting a wire transfer?
If you answered yes to any of these questions, think twice and do your own research before providing any personal information or sending any money. The Federal Trade Commission (FTC) provides tips to help you avoid fraud as well as a consumer-alert service. You can also search the National Resource Database (NRD.gov), which provides information on resources and organizations that have been vetted for service members, veterans, family members and caregivers.
If You've Been a Victim of a Scam
If you do become the victim of a scam, you don't have to take it lying down. Report the fraud to the Federal Trade Commission online at FTC.gov/Complaint and to your state's consumer protection office. You may also report the scam to other appropriate agencies including:
Local law enforcement
U.S. Department of Veterans Affairs (VA.gov)
The Criminal Investigation Division for your branch of the military
Department of Justice – Computer Crime and Intellectual Property Section (Justice.gov/Criminal-CCIPS)
Financial Fraud Enforcement Task Force (StopFraud.gov)
FBI Internet Crime Complaint Center (ic3.gov)
Federal Trade Commission Identity Theft assistance (IdentityTheft.gov)
Looking for a fun, engaging, maintenance-free lifestyle with fellow retired veterans? South Port Square has an active group of retired veterans living at our Life Plan Community in Port Charlotte, Florida. To explore your senior living options and learn how you can join us, call 941-315-6079.