Why We Won US News & World Report Best Nursing Homes Award for Short-Term Rehabilitation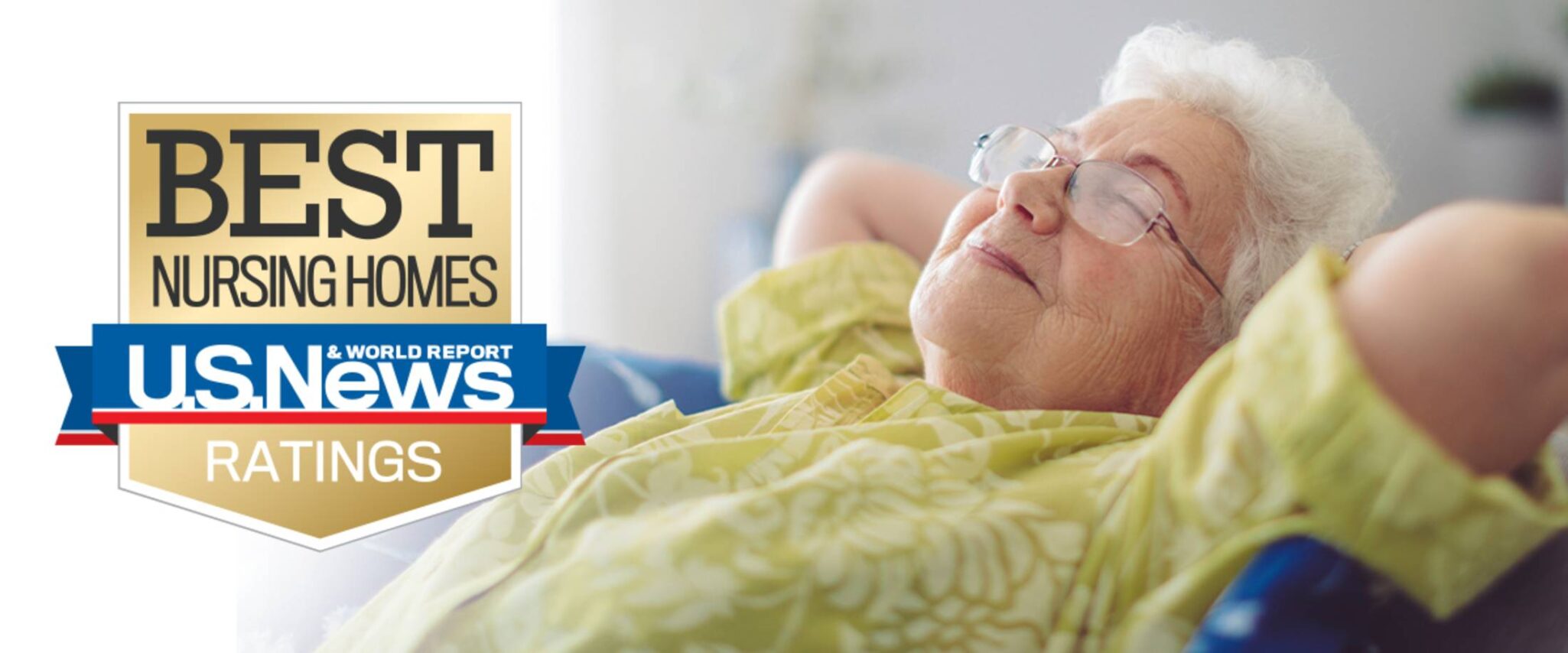 It's a long title: U.S. News & World Report Best Nursing Homes Award for Short-Term Rehabilitation. Its meaning, though, is incredibly important. Ultimately, it means if you come to Harbour Health Center at South Port Square to recover after an illness or injury, you'll be assured of top-quality health care, therapy, and comfort.
But South Port Square Isn't a Nursing Home …
That's true. We're a senior living community with a full continuum of care, but Harbour Health Center offers both long-term acute care and short-term rehabilitation services. In order to compare all the organizations offering these types of services, U.S. News & World Report calls them all nursing homes. … We don't take it personally.
How Do Reviewers Decide You're the Best?
Reviewers begin by investigating all CMS-rated skilled nursing communities, meaning all communities that accept Medicare and Medicaid. Within the short-term rehabilitation care category, they examine the quality of care provided to a senior following a hospitalization stay for heart attack, surgery, stroke, injury or other conditions.
They then rate each of the 13,683 skilled nursing communities according to 10 quality measures based around staffing ratios, positive care outcomes, number of resident complaints, and efficient processes of care. Highly rated communities provide a high number of specially trained nurses, including registered nurses, licensed practical nurses and nurse aides, meaning each senior receives personalized attention. After receiving rehabilitative care, residents are able to return home without an unplanned hospital readmission in the month following discharge or added emergency room visits during their stay. Top communities have few resident complaints, indicating a high level of patient satisfaction. The best senior rehabilitation services will put the patient at the center of the care plan and take the time to ensure their well-being. The community or nursing home will take pertinent precautions, like flu vaccinations and pneumonia vaccinations. Patients can be sure their care team will always manage their medicine responsibly and prevent falls whenever possible.
How Did South Port Square Stack Up?
Well, if you'll allow us to boast, we did pretty darn well.
The percent of short-term rehabilitation patients who were able to successfully return home from South Port Square was 67.6%. The average within the state of Florida was 49.6%, and the national average was 49.3%.
The percent of patients who required a visit to an emergency room during their stay at South Port Square was 6.1%. The average in Florida was 8.6%, and the national average was 10.7%.
The percent of patients who were appropriately given a timely flu vaccination at South Port Square was 93.7%. The average in Florida was 88.7%, and the national average was 82.5%.
The percent of patients who avoided a fall that resulted in major injury was 99.5%, narrowly beating out the Florida average of 99.3% and the national average of 99.1%.
We could not be prouder of our care team's dedication to providing the best in rehabilitative services. Our goal is to get our residents back to their lives as quickly as possible and provide them the best possible experience of Harbour Health Center and South Port Square.
If you'd like to know more about the best senior rehabilitation services in Port Charlotte, Florida, reach out to us. Any member of our team would be happy to answer your questions and provide more detail about all the therapeutic options we provide.