6 Ways to Cover the Cost of Assisted Living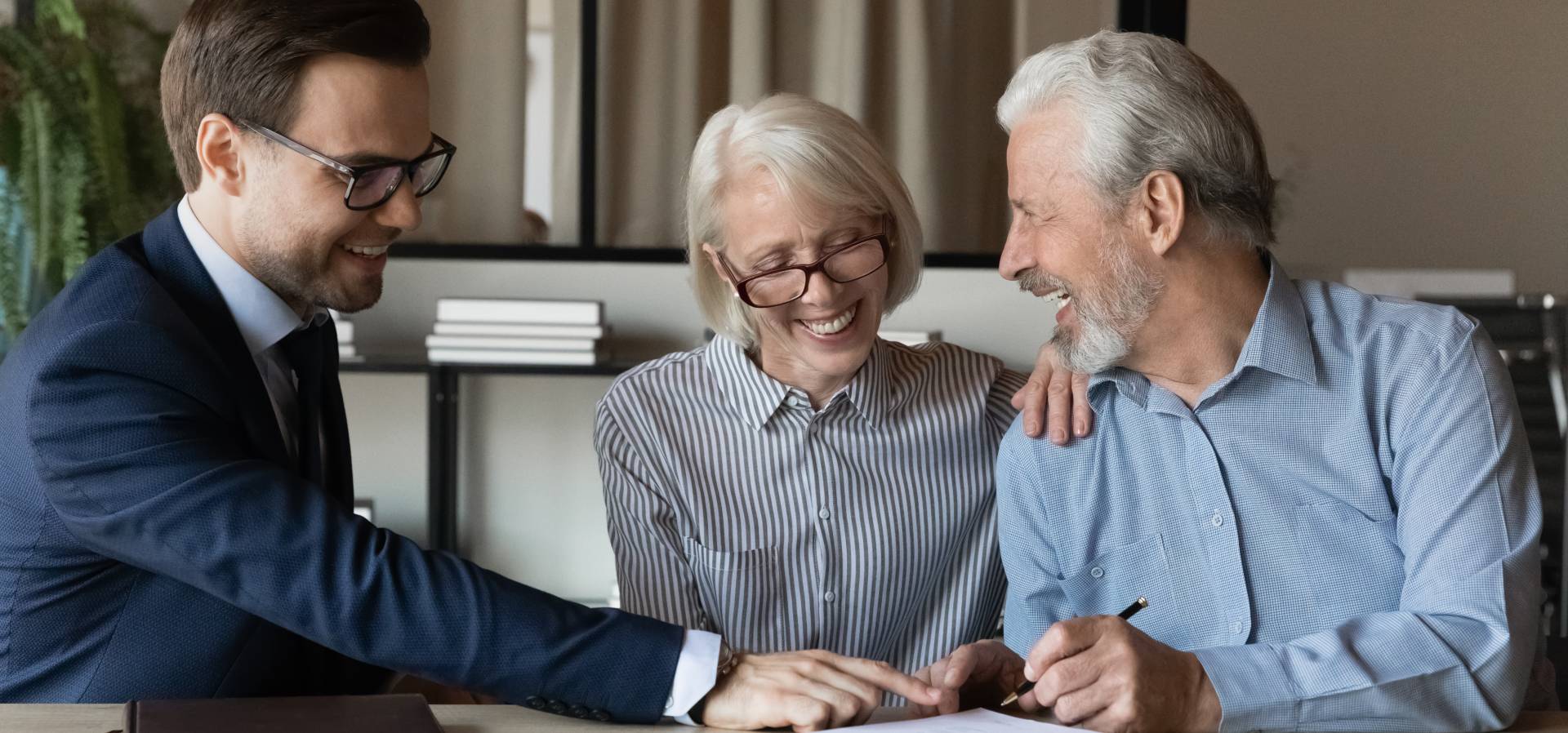 When scouting out assisted living facilities, one of the first questions to arise is often, "How am I going to pay for this?" It's no secret that assisted living can be expensive. According to a 2021 Genworth survey, the median monthly cost for assisted living is $4,500, but that price will vary depending on location, amenities and services. Knowing your financing options can help you determine how to cover the cost of assisted living.
Paying for Assisted Living
For many seniors, financing assisted living means pooling funds from a variety of sources. Your financial advisor can help you determine which of the following six options could work best for you.
1.) Long-term care insurance
Purchased through a private insurance company, long-term care policies can be used to supplement monthly payments for elder care, including assisted living, in-home care and nursing home care. Premium prices vary depending on your age, health status and the amount of coverage you purchase. You'll want to review the policy carefully so you know exactly what type of care is covered. One advantage of long-term care insurance is that it can help preserve other savings and assets for your heirs. A drawback is that advance planning is often needed for long-term care insurance to be a viable option: prices tend to rise as you get older or more infirm, so the best time to buy a long-term care policy is typically between ages 40 and 50.
2.) Personal funds
One of the most common ways seniors pay for assisted living is through a combination of private funds. These can include personal savings, Social Security benefits, a pension, annuity, 401(k) or IRA.
3.) Veterans benefits
If you served in the U.S. military you may be eligible for Veterans Aid and Attendance benefits offered through the Veterans Administration. These benefits can help cover the cost of assisted living but qualifying for them requires that you meet specific eligibility criteria.
4.) Real estate
For many seniors, their home is one of their largest assets. The sale of your home can help finance your move into assisted living. Or, in some cases, a reverse mortgage may be a good option. A reverse mortgage is a type of loan: you borrow against the value of your home, receiving payments while you continue to live in your home. This strategy works best for couples who need to pay for assisted living for one spouse while the other spouse stays in the home. When the last resident leaves the house, the borrowed money must be repaid, typically by selling the home.
5.) Life insurance
Some life insurance policies include a long-term care benefit which can be used to pay for assisted living. Another option is to convert your life insurance policy into a life settlement. In this case, you sell your policy to a third party in exchange for cash which can be used to fund assisted living. The third party continues to pay the premiums on the policy and collects the death benefit when the insured person dies. Before considering a life settlement, do your research. It can be difficult to know if you're getting a fair price for your policy. Plus, the influx of cash may have an unintended impact on your taxes and financial situation.
6.) Medicaid
This state and federal health care program covers assisted living only for people with limited resources and a low enough income to qualify. Not every assisted living facility participates in Medicaid programs.
Keeping Assisted Living Affordable
Whether or not you take a mix-and-match approach to paying for assisted living, you'll find that senior living is more affordable at South Port Square. As a Life Plan Community, we offer a continuum of care to meet residents' changing needs with high-quality care at predictable rates. Plus, our location in Port Charlotte, Florida, means residents can take advantage of Florida's retiree-friendly tax code. Contact us to find out more.