Skilled Nursing vs. Nursing Homes: What Are the Main Differences?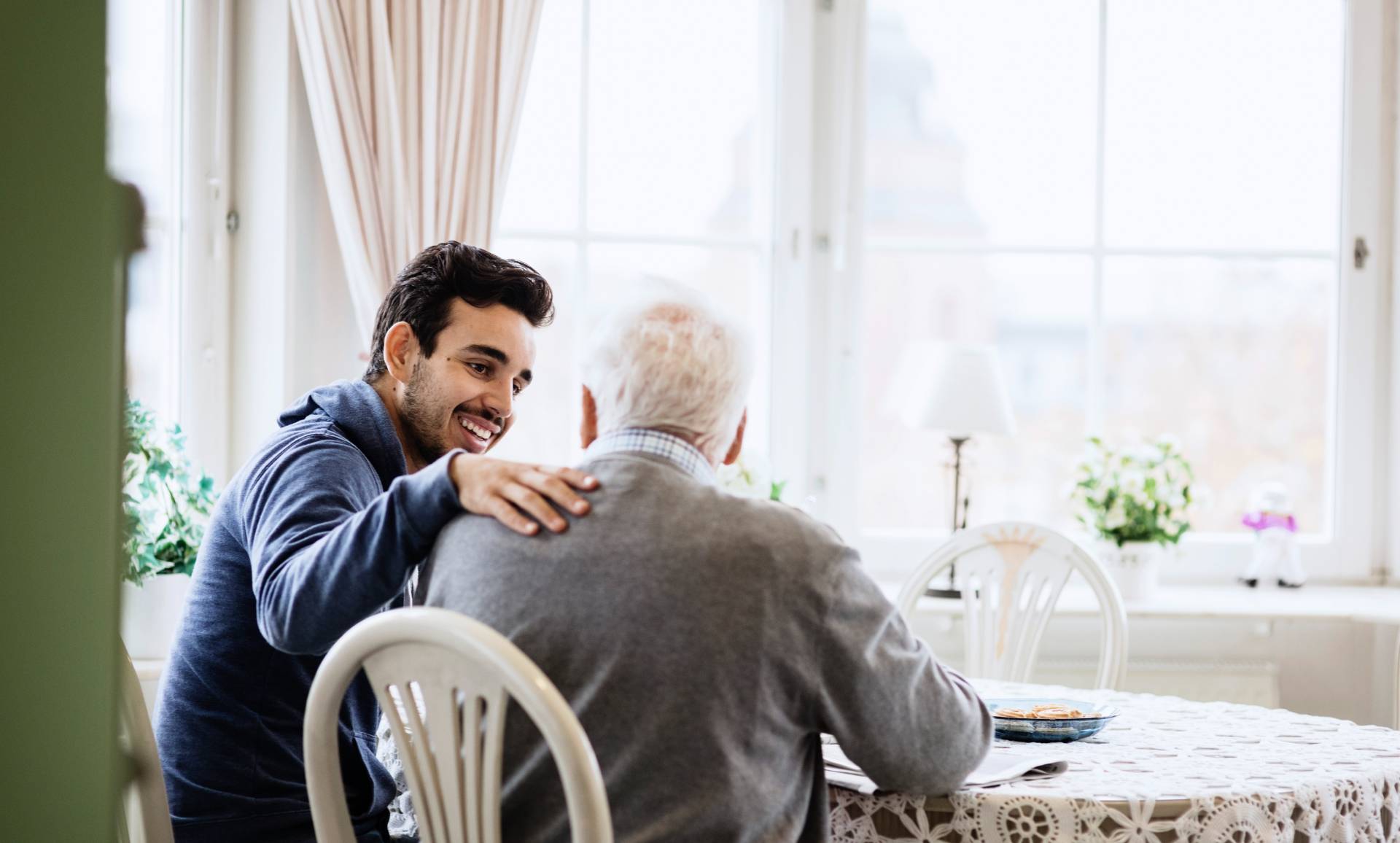 Whenever an older adult or their family members begin researching long-term care options, they're often surprised to learn that nursing homes are not their only choice. In fact, for many people, skilled nursing care at a Life Plan Community is a more comfortable and less clinical option.
The term "nursing home" is probably the only term most people know when they first search for care for an aging loved one. And, if we're being honest, it's a term often filled with fear and trepidation. The truth is they provide valuable senior care services. But they're not your only option.
Skilled nursing vs. nursing homes.
The first thing to understand as you begin your long-term senior care journey is that nursing homes and skilled nursing facilities (SNFs) are often incorrectly used interchangeably. One of the most common and familiar senior care options is a nursing home. While the term skilled nursing is often incorrectly used to mean the same thing, they're quite different. So, let's take a look at both as we examine skilled nursing vs. nursing homes.
First let's talk about nursing homes.
Nursing homes are an institutional setting, much like a hospital or medical clinic. They're designed to provide care to older adults who can't safely remain in their home because they require 24-hour nursing care in a monitored environment.
Nursing homes are staffed with nurses, nursing aides, social workers, dieticians, and other medical professionals. Care is focused on activities of daily living, which include things like dressing, bathing and eating. By law, they are not required to have higher-level registered nurses (RNs) on staff, because they don't provide specialty medical services. Nursing homes are designed for long-term care. Residents of a nursing home are often referred to as patients, and they can remain in the home indefinitely as their needs demand.
Typical nursing home services include:
Room and board

Monitoring of medications

Personal care (including dressing, bathing, and toilet assistance)

General care (using oxygen, catheter care, eye drops, vitamins, stretching, etc.)

24-hour emergency care

Social and recreational activities

Transportation services

Housekeeping services
Now let's look at skilled nursing and how it differs from nursing home care.
Skilled nursing is a higher level of medical care offered at standalone skilled nursing facilities or as part of larger senior living communities. These communities are often referred to as Life Plan Communities or, less commonly, Continuing Care Retirement Communities (CCRCs).
Staff at these communities include professional medical staff who are able to administer medications and use special medical equipment. The types of care provided by skilled nursing communities include physical, occupational, and speech therapies. Some may also provide other levels of care, such as care for residents with Alzheimer's or Parkinson's.
Typical skilled nursing services include:
24-hour licensed staff

Individualized planning, evaluation and management of care

Giving injections

Inserting catheters and feeding lines

Using aspiration devices

Treating skin diseases

Therapies (physical, occupational, speech)

Applying dressings for wound care

Social interaction – sharing conversation, space, activities, or experiences with others can aid in well-being and healing
Skilled nursing at a Life Plan Community includes a more homelike, less clinical, setting. These communities focus more on the total lifestyle of their residents than a nursing home does.
The benefits of choosing skilled nursing at South Port Square.
Because of its more homelike setting, skilled nursing services are increasingly in demand, particularly as people research skilled nursing vs. nursing homes. One of the benefits of choosing skilled nursing at a Life Plan Community is that you get to enjoy some of the many amenities offered to all residents. South Port Square is a Life Plan Community in Port Charlotte, Florida. We offer award-winning health services, including skilled nursing. If you'd like to learn more or schedule a tour, we're always here for you.