Adaptive Equipment: How Simple Tech Keeps Seniors Independent Longer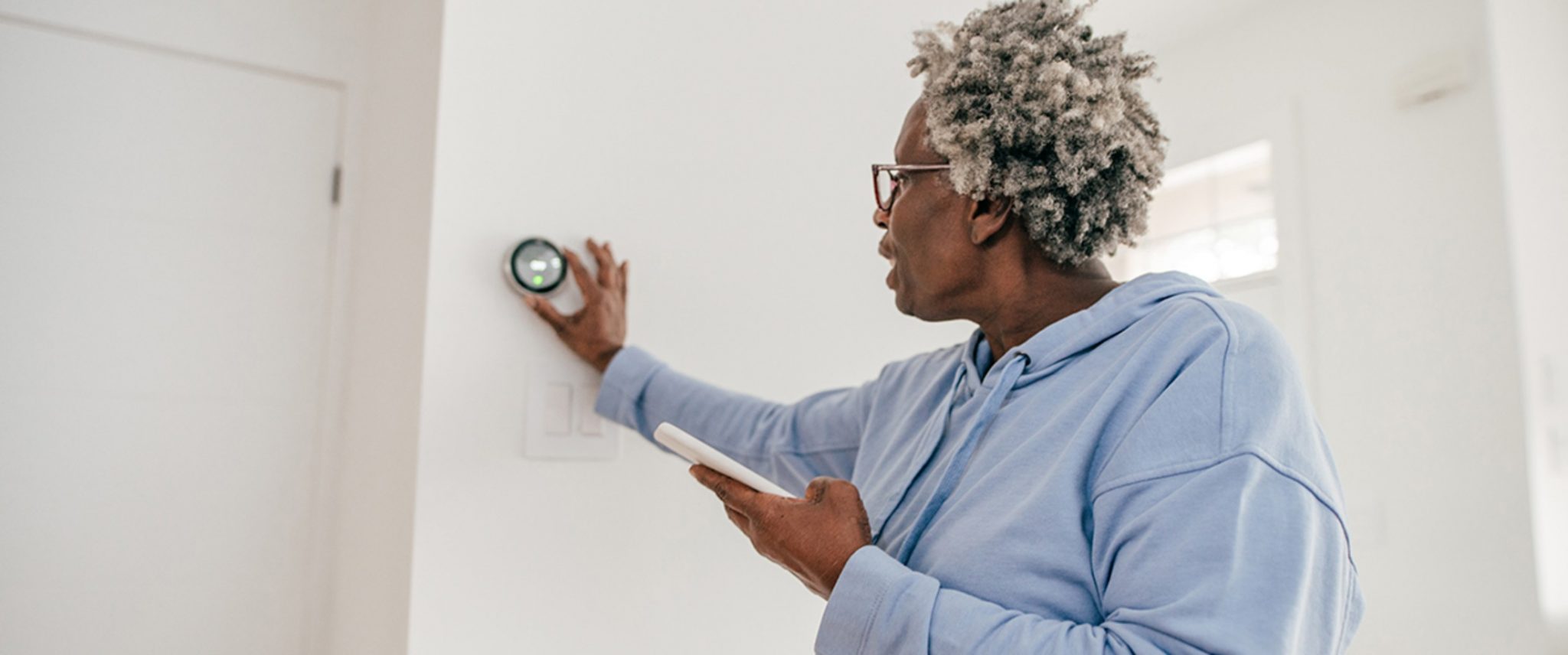 What is Adaptive Equipment, and What Problems Can it Solve?
As we age, we're often met by unexpected challenges. An activity once performed effortlessly suddenly, or maybe gradually, can become more difficult. Eating, dressing, walking, bathing — these activities of daily living, or ADLs, need to be accomplished so that we may enjoy our lives to the fullest. In addition to the normal aging process, new barriers to independence might occur following an injury or surgery. Those who live with Parkinson's also face challenges with ADLs, many of which can be eased or overcome with the right practice tool.The good news is, new products and technologies abound to make life more convenient. Whether you're searching on your own, or an occupational therapist is involved in your care, it's good to know what products exist to help you maintain independence.
Defining Adaptive Equipment
Adaptive equipment, also called adaptive devices, assistive devices or daily living aids, encompasses products designed to help us with the full spectrum of activities of daily living.These products range in complexity from advanced electronic tools to something as simple as silverware with grippy handles.
Whatever Your Needs, There's a Smart Solution
You might need help with just one or two activities of daily living, or perhaps you're facing a wider range of challengers. To make finding the right devices easier, adaptive equipment can be divided into the following categories:
Hygiene and grooming. These include specially designed holders and cuffs for toothbrushes, razors, and makeup application.
Bathing. Self-wheeling shower chairs and tub benches enhance safe bathing. Long-handled sponges, grab bars, and a hand-held shower head lessen mobility and flexibility issues.
Dressing. These include dressing sticks, long-handled shoe horns, button hooks, reachers, sock donners, leg straps, and shoe removers.
Toileting. Bedside commodes and walkers with commode seats keep assistance close by, while raised or widened toilet seats and toilet safety rails reduce the risk of falls.
Eating and food prep. An assortment of cooking and food prep aids like pan holders, one-handed knives, and other adaptive kitchen tools make kitchen work easier. Specially designed eating utensils, plate guards, and cups can help remove dining frustrations.
Transfer and mobility. Using devices such as transfer boards, bed rails, walkers, seat lifts, canes, self-wheeling/manual wheelchairs, and sit-to-stand lifts can enhance independence and reduce falls.
Simple Solutions to Everyday Challenges
Here's a very short list of six practical adaptive products that solve daily problems.
Adaptive on/off switches — For those who suffer from arthritis or other limited dexterity. This can be as simple as replacing a lamp's small knob with an oversized spoked knob for easy grip. For more profound assistance, many standard switches can be replaced with large, pushable on/off devices.
Easy-turn door knob extension — This simple attachable lever relieves the burden of grasping and twisting small or slick door knobs.
Adaptive silverware — Narrow utensils can be difficult to wield for weaker or stiff hands. With oversized, grippable handles, dining is easier and more comfortable.
Adaptive reacher — It's like an extension to your own arm, allowing you to reach and grasp smallish items without bending to floor level.
Toileting brush — A simply designed long-handled wand is practical in use and priceless in the preservation of dignity.
Dressing tool — With a large grip, a dressing tool will help you fasten buttons and pull any size zipper.
5 Really Smart Adaptive Products to Consider
From convenient amenities and services to the right touch of assistance for those who need it, South Port Square is designed to make life easier and more enjoyable for residents. To learn more about how we can serve you or a family member, contact us here.