What Is a Home Assessment And How Does it Help Seniors In Rehabilitation?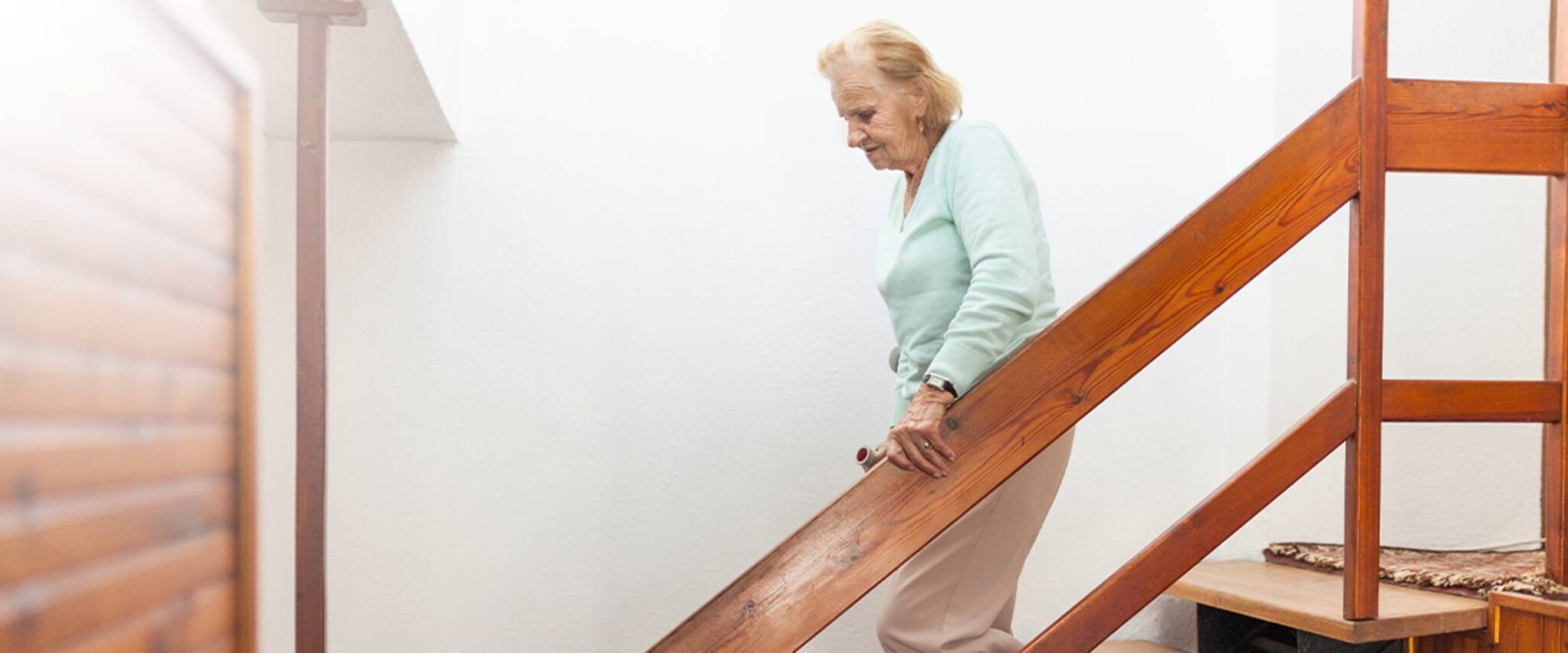 The goal of rehabilitation therapy after surgery, illness, or discharge from inpatient rehabilitation is to help you recover and return to your residence and daily routines. But to make the home safe for return and to help you adapt to what could be a new normal, a home assessment from an occupational therapist may be in order.
Why have a home assessment?
One of the most important reasons to have a home assessment is to minimize the risk of falling.
According to the National Council on Aging Care:
Every 11 seconds, an older adult is treated in the emergency room for a fall.
Each year, more than 300,000 people are hospitalized for broken hips – and 95% of those fractures are the result of a fall.
Falls are the leading cause of fatal injury among older adults. In fact, older adults are three times more likely to die from falling from a standing position than those under age 70.
There are a lot of risk factors for a fall, including recent surgery, medications, reduced lower body strength and/or mobility, chronic conditions, and even living alone. A professional home assessment can help recovering seniors minimize the risk of falling by evaluating the home and making recommendations for changes. 
What is an occupational therapy home assessment?
After discharge from inpatient rehabilitation, an occupational therapist will focus on three things: the person, the environment, and the occupations (otherwise known as activities of daily living.) The goal is to understand each person's needs and wants, and where they perform those activities of daily living such as bathing, getting dressed, grooming or preparing meals.
A home assessment will typically include:
Evaluating the home's accessibility and safety
Assessing and practicing activities of daily living
Assessing and practicing mobility within the home
Identifying safety risk factors that might limit daily activities or increase the risk of falling
Making recommendations for modifications or equipment to improve safety
Suggesting ways to increase independence
Educating caregivers
For example, an occupational therapist may ask whether you prefer to use the bathtub or shower, and if you have difficulty using either. They might show you how to safely get in and out, or they may recommend installing grab bars for stability, then show you how to use them properly. They'll also evaluate the safety of the floor and lighting, and whether items you need are easily accessible.Here are some issues they'll look for in other rooms of the house:
Entrance: Is the lighting adequate? Are there unstable railings or unsafe steps? Should a wheelchair ramp be installed?
Hallways: Are the hallways cluttered, uneven or slippery? Is the lighting adequate?
Living Room: Are there electrical cords, throw rugs or clutter that increase the risk of falling? Is the furniture stable? Is the lighting adequate? Is it easy to navigate, even with an assistive device?
Kitchen: Are the cabinets too high or too low? Does the person need to use a stool or chair to reach items? Is there a pet underfoot when cooking meals? Are there tripping hazards on the floor?
Bedroom: Is the bed difficult to get in and out of? Are there electrical cords, throw rugs or clutter that increase the risk of falling? Does furniture placement make it difficult to reach items, such as a lamp, phone or TV remote? Is there a nightlight?
Once this evaluation is done, the occupational therapist will work with you and your family to make sure your home is safer and that you know how to live in it with more confidence.
Benefits of a Home Assessment
Having a home assessment done lets you or your loved one continue to live at home and do so more safely. It helps you keep doing what you want and need to do, and helps improve your quality of life.
Our skilled therapy team members are winners of the U.S. News & World Report Best Nursing Home Short-Term Rehabilitation Award for 2019-2020. They'll work with you to develop an individualized plan to get you back to an active life in your own home as quickly as possible. Home assessments and visits for a safe discharge are just some of the many health services South Port Square's Harbour Health Center provides.