How to Travel on a Budget: The Ultimate List of Senior Discounts and Deals for the World Explorer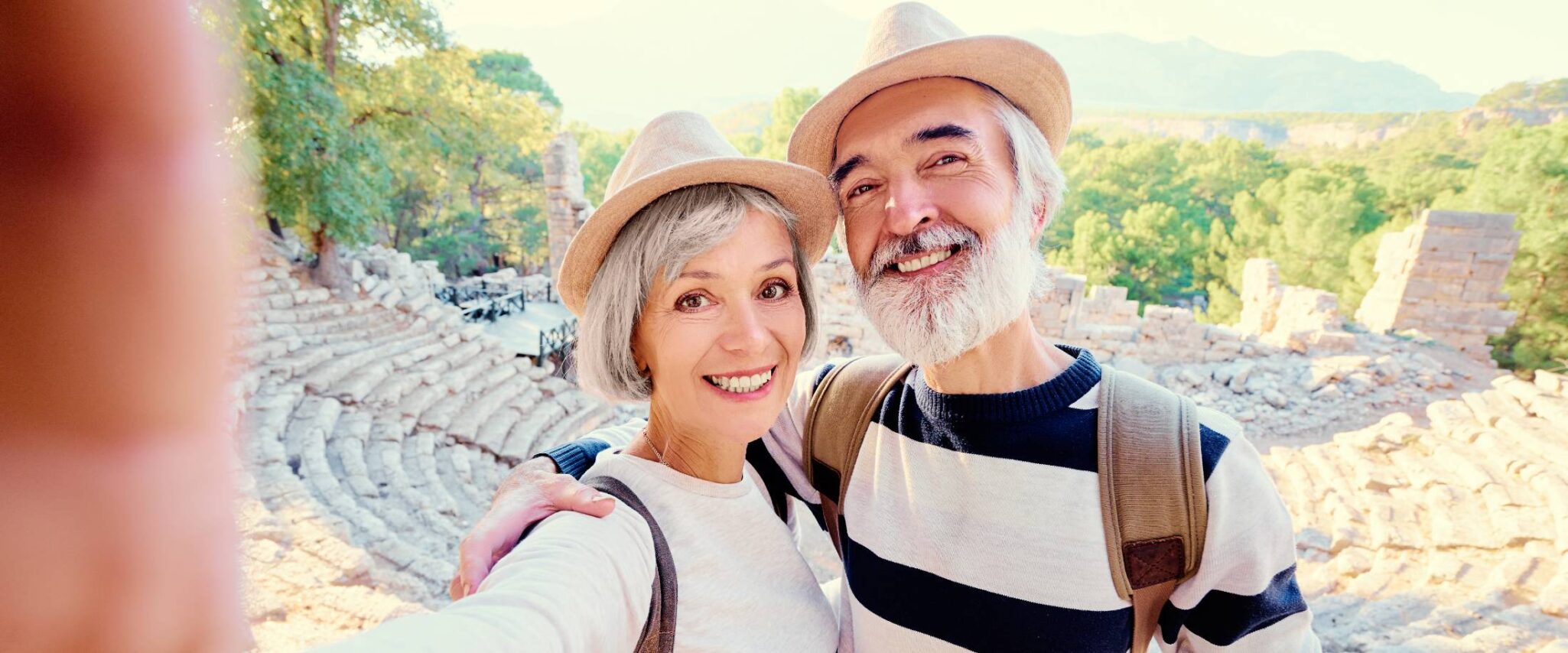 Are you ready to plan some travel again? Many hotels, airlines, cruise lines and car rental companies offer discounts designed for seniors. When you're booking travel and on vacation, always ask if there's a senior discount. Many deals are unadvertised, and it doesn't hurt to inquire. If you have an AAA or AARP card, be sure to mention it too, as there are all often all kinds of travel deals if you're a member.
We've put together a list of senior travel deals and discounts to inspire your next vacation. Discounts vary by location, and our best advice is to check ahead of booking to avoid any surprises. Please note this article is just a helpful guide for your further exploration and doesn't constitute an endorsement of any vendor or what they offer. Happy trails!
The Friendly Skies
The downturn in air travel has all but eliminated senior travel discounts, with popular airlines such as Delta and Southwest no longer offering them. A handful of domestic and international carriers still do, but only for certain markets or flights. For example, United Airlines is senior-friendly, but they don't advertise any deals on their website; you must call in to inquire about any discounts and  book at that discounted rate. If you're an AARP member, British Airways will give you a travel discount, as well as a host of benefits such as early check-in and free seat selection.
Signing up for email alerts from an airline is now the best way to get notice of travel deals as soon as they're announced. You just need to be quick to book your seat, as only a limited number of cheap tickets are offered, they're typically nonrefundable, and they sell fast. For example, you can get notified about sales and special offers from Southwest when you sign up for their regular email updates. Or register for email alerts for your desired routes at www.airfarewatchdog.com.
On the Road Again
Renting a car at your destination is easier than ever. Car rental companies usually have a counter in the airport where you're arriving, where you can pick up your keys, load up your luggage and get where you're going. AARP members save up to 30% off car rentals at Avis and Budget, get upgrades on their compact through full-size car booking, plus an additional driver at no cost. Payless® Car Rental saves AARP members 5% on a range of monthly rates, with free upgrades as well.    
Not driving? Greyhound and Amtrak are great options. Seniors 62+ get a 5% discount on Greyhound bus tickets. Amtrak travelers who are 65+ are eligible for 10% discounts on the lowest available rail fare on most Amtrak routes.
You've Arrived at Your Destination
Always check for a senior travel discount when you're booking your hotel accommodation. This is where your AARP card can come in very handy. It can get you up to 15% off at participating Days Inns; 20% off at Ramada Inns; and 15% off at Clarion Hotels, Quality Inns, Econo Lodges, and others in the Choice Hotel chain.
Some hotels will give you a 10% senior travel discount, while certain Starwood chain hotels, such as the Sheraton Hotels, may offer a 50% discount depending on availability. If you prefer a particular hotel brand, it may be worthwhile to sign and pay for their membership program, with members-only deals and the ability to earn points toward a free stay. The Hilton Honors program and the Marriot Bonvoy program offer exclusive rates and offers all year long.  
IHG® Hotels and Resorts includes national names such as Candlewood Suites, Staybridge Inn and Holiday Inn Express, and international hotels such as Crowne Plaza and InterContinental Hotels & Resorts. They offer discounts on non-discounted room rates at participating hotels in the U.S. for seniors 62 and older. AARP members also enjoy a range of discounts at national hotels: 10% or more at Best Western, Clarion Hotels and Comfort Inn, to name a few. 
The High Seas
Call your favorite cruise line to find out if they're offering a deal for the month you intend to travel. You're more likely to score a senior travel discount on a major cruise line. Royal Caribbean Cruises offers reduced senior prices for select sailings; Carnival Cruises offers exclusives in a calendar format that allows you choose where you're sailing to and from, dates and duration of cruise. 
Need a Little Inspiration?
If you're a senior who loves to travel, you'll appreciate reading about the experiences of other seniors who blog about their motivations for booking a ticket, packing their bags and heading out for adventure. These popular writers cover their experiences to destinations around the nation and abroad, sharing a variety of travel tips and tricks.
Life Part 2 is a blog by James Holland. He writes about retirement and covers the affordability of cities such as Vancouver, Sardinia and Sydney.
My Itchy Travel Feet is a blog aimed at inspiring Baby Boomers to travel. It's written by the Hulls, a husband and wife team; they provide free travel articles, themed trips, tips and advice.
Hole in the Donut is a blog by senior Barbara Weibel. She now lives in Thailand, sharing travel stories from different cultures all over the world.
As you might expect, senior travel discounts are constantly being changed or updated. Stay in the loop on budget travel with websites such as elder Guru and The Simple Dollar to see what's new. And when you're ready for a lock-and-leave lifestyle where you can simply pack your bags and go, contact us. South Port Square's independent living makes it easy. 
While you're out enjoying the world beyond your door, you'll know your maintenance-free home and everything inside will be safe and secure. When you return, you'll be welcomed by a community of like-minded neighbors delighted to hear about your adventures and share some of their own. Get to know South Port Square today at 941-315-7487.