Spirit Award Winner: Active Aging Week 2020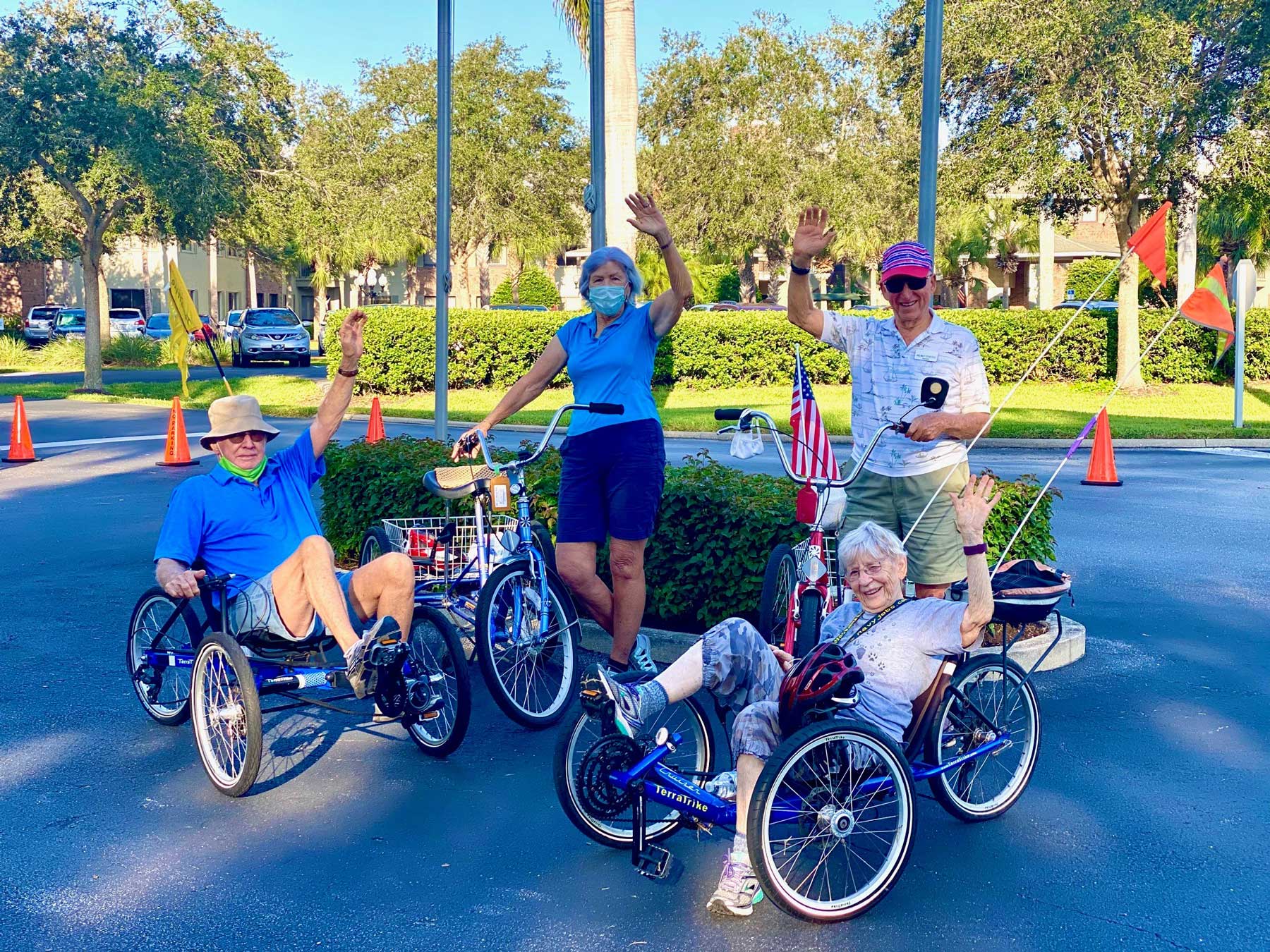 We had a very engaging Active Aging Week at South Port Square. We had several programs planned in each of the eight dimensions of wellness. Due to the current situation where no visitors are allowed on the campus, I went out and recorded several presentations of local community professionals and presented an virtual wellness fair, on the in house tv channel for the residents to engage in from their apartments. We had several indoor and outdoor games which the residents enjoyed a lot. Disc Golf, Ping Pong, Poker Walk, Bicycle & Tricycle Races, Wii Bowling and Bean bag toss were immensely enjoyed by the residents. We had Wine & Canvas program which was led by our resident artist Norma Jean Rich, the residents were engaged in gardening and also enjoyed a talk on the Flora & Fauna on our campus, they were swimming and also played water volleyball. We presented several educational lectures and ended our week by featuring the inspirational story of our resident John Dorotics, who ran 48 marathons and is still very actively involved on our campus. It was a very invigorating and inspirational week enjoyed by all our residents.
Celebrating aging and the benefits of active living at any age, Active Aging Week showcases the capabilities of older adults as fully participating members of society. This campaign also spotlights role models that lead the way. Learn how you can join with thousands of Active Aging Week supporters to help change the way we age.