Why You Should Retire in Port Charlotte, FL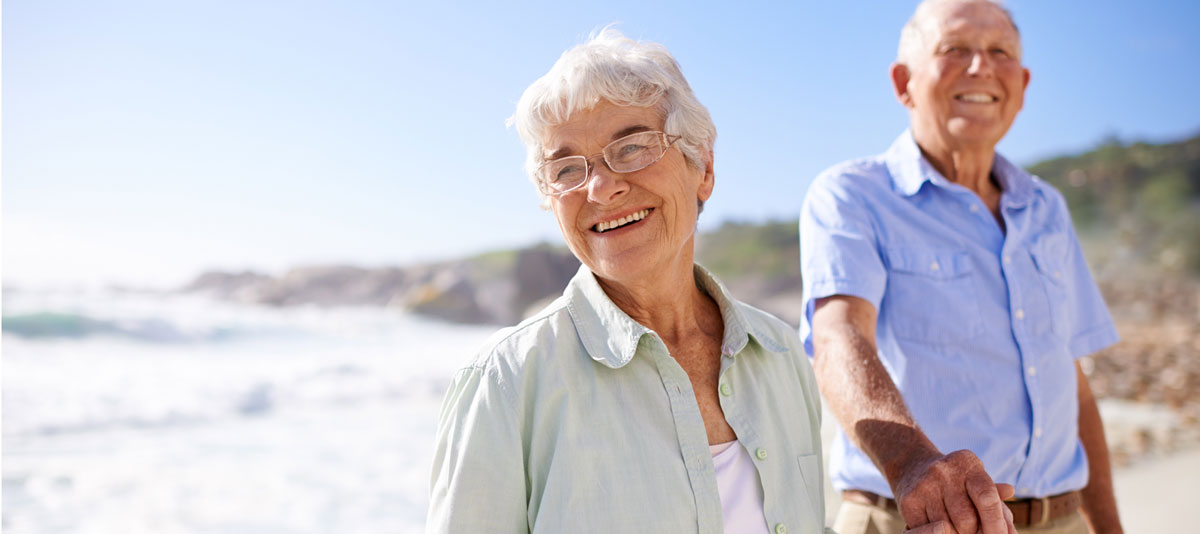 Ten reasons to retire in Port Charlotte
Discover all there is to love about life in this Gulf Coast town.
In Charlotte County, northeast of historic Punta Gorda, is the quaint, yet modern, town of Port Charlotte, FL. Known for its unhurried, laid-back lifestyle and plenty of Old Florida charm, Port Charlotte has been recognized as a top place to retire in the U.S., based on features like a low cost of living, Florida's retiree-friendly tax code, quality health care, desirable amenities, and a vast network of canals and waterways that lead to Charlotte Harbor and the Gulf of Mexico. Let's take a closer look at why people choose to retire in Port Charlotte.
Florida's retiree-friendly tax climate. Florida is a perennial favorite among retirees because of its favorable tax code. There is no state income tax, no tax on most retirement income, a relatively low sales tax with exemptions for food and medications, and limited or no estate or inheritance tax. Some retirees may also be eligible for property tax exemptions.
Agreeable weather. Port Charlotte is graced with an average of 300 or more sunny days each year, and average highs in the winter months are in the mid-70s. With such an agreeable climate, you'll be able to enjoy your favorite outdoor activities all year long.
A golf lover's paradise. If you're an avid golfer, you may need no more reason to retire in Port Charlotte than knowing that seven of Charlotte County's many golf courses are located in Port Charlotte. Unless, perhaps, it helps to know that Golf Digest ranked the Charlotte Harbor Gulf Island Coast the 3rd Best Place in America to Live and Play Golf. The county also offers two courses ranked 4.5 stars by Golf Digest and three Audubon-certified courses.
Easy water access. Among the many things to do in Port Charlotte, water-centered activities top the list. Located on Charlotte Harbor, Port Charlotte has more than 165 miles of canals that are accessible for boating and fishing and lead to the harbor and the Gulf of Mexico. Take your own boat, charter a fishing expedition or learn to sail. If kayaking or canoeing are more your style, you'll find plenty of opportunities for those, too.
World-class beaches. Beach lovers, beach bums and beachcombers agree: the soft, white-sand beaches of Florida's Gulf Coast are perfect for enjoying all your favorite beach activities. And you'll find miles of beautiful beaches just minutes from Port Charlotte.
Major League Baseball. Port Charlotte is home to the Charlotte Sports Park, the spring training location for the Tampa Bay Rays. The Rays compete in Major League Baseball's American League East division, so spring training games bring many big-league teams to town.
Charlotte Harbor Preserve State Park. The third largest Florida state park, Charlotte Harbor Preserve encompasses 45,387 acres and protects more than 100 miles of shoreline. Visitors can hike, fish, paddle, and observe birds and other wildlife. According to the park's website, "Most of the park is shallow water fringed by mangroves, providing amazing opportunities to view wading birds, manatees, dolphins and other wildlife." You'll also find a visitor's center, educational programs, guided hikes and six miles of marked trails.
The Cultural Center of Charlotte County. This 500-seat theater hosts a wide variety of performances by both national and local talents. The center also offers classes in everything from fine arts, dance and foreign languages to technology, health, fitness and more.
Shopping and dining. Port Charlotte offers both locally owned, mom-and-pop shops and boutiques, as well as the Charlotte Town Center Mall with many national retailers. You'll also find a variety of art galleries where you can purchase the creations of local artists or even try your hand at a new technique. Dining options range from national chains to local restaurants that feature Southern fare, barbecue, international cuisine, steakhouses and, of course, fresh seafood.
Old Florida charm with easy access to big-city amenities. Just across the harbor from Port Charlotte, you'll find Punta Gorda, a charming small city that is also the county seat of Charlotte County. Less than an hour to the south is the larger city of Fort Myers with every big-city amenity you could want. And if you're making travel plans, you'll enjoy easy access to the Punta Gorda Airport, the Sarasota-Bradenton International Airport to the north, or the Southwest Florida International Airport in Fort Myers.
Port Charlotte is a hidden gem among Florida towns and a great choice for retirees who want to enjoy the easy pace of small-town life, access to Florida's natural environment, and proximity to everything bigger cities have to offer. Why not put Port Charlotte at the top of your retirement list?
If you're ready to fall in love with Port Charlotte and discover the exceptional lifestyle available at South Port Square, simply call us at 941-315-7487 or use our contact form to schedule a personal tour. We'd love to show you around and answer your questions about our Life Plan Community.