The Holiday Gift Guide for People With Dementia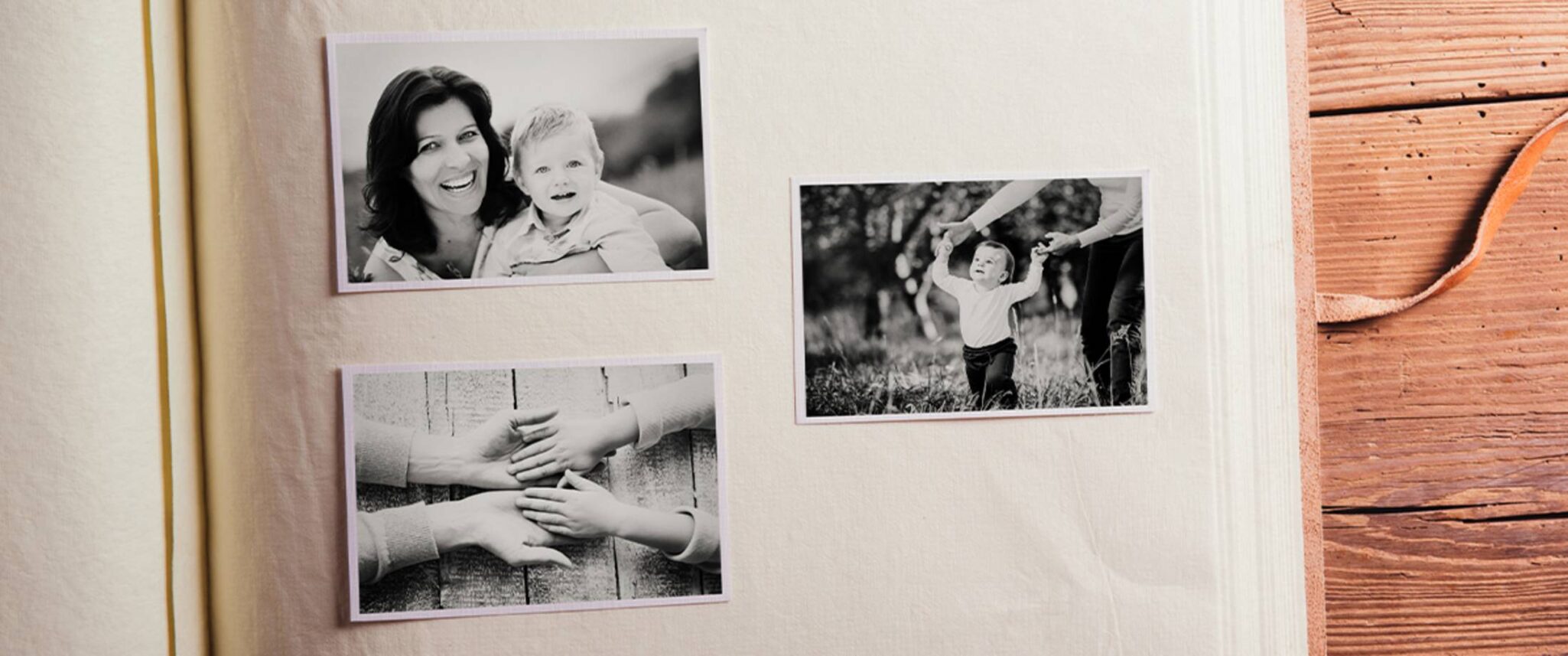 With the holidays approaching, many family members and loved ones are looking for gifts for people with Alzheimer's and other forms of dementia. There are a great number of possible choices, and your selection may depend on the stage of dementia your loved one is in as well as their personality. When shopping for gifts for people with dementia, we recommend you look for something that will offer comfort, ease, and continue to bring them joy and make their days happier.
20 Holiday Gifts for People with Dementia:
1. Photo Album
Collect photos of their loved ones, past and present, and significant moments in their life. You can go through it with them, discuss the people and memories, and witness the joy it brings.
2. Day Clock
Look for one with large type that shows the time, date and day of the week.
3. Shoes with Velcro Fasteners
As Alzheimer's or other dementias progress, seniors can forget the steps involved in tying shoes with laces, or they may lose dexterity in their fingers. Velcro straps can make the process of putting their shoes on easier and help maintain the senior's independence.
4. Warm Hat or Mittens
If your loved one lives in a cool climate or if nights have become much cooler, these cozy accessories can help them stay more comfortable when they're outside. You can knit or crochet them yourself as an added gesture of affection.
5. Special Culinary Treat
Maybe your loved one has always had a sweet tooth. You could bring them some cookies or a little ice cream. Or perhaps your loved one has always loved pot roast. Whatever food would bring them the most joy, make it for them, and watch their eyes light up with happiness.
6. Coloring Books
Coloring can help maintain fine motor skills for people with dementia while creative expression can offer joy and fulfillment.
7. Lotion with a Favorite Scent
Dry skin can be a challenge for seniors. Quality lotion with a scent they love can double their enjoyment.
8. Lap Robe for a Wheelchair
Keep your loved one warm and comfortable in their chair. Look for convenient pockets and a pattern or color they like.
9. Adaptive Clothing
Side-zip and Velcro pants, open-back shirts, front-zip cardigans can all make it easier for a senior with Alzheimer's or dementia to dress themselves or can make it easier for a caregiver to dress them. Look for their favorite colors and soft fabric to make the clothes a joy to wear.
10. Smartwatch
Many new smartwatches on the market offer GPS tracking that can alert loved ones and emergency contacts if the wearer wanders beyond a safe perimeter.
11. Speaker for Music
Music can bring joy to people even in the latest stages of Alzheimer's or other forms of dementia. You could even create a playlist of some beloved songs that will remind them of good times.
12. Jigsaw Puzzles/Portrait Puzzles
36- or 50-piece puzzles can offer engagement and fun. You can even have a puzzle custom made with a picture of their loved ones.
13. Weighted Blanket
Weighted blankets are highly effective in calming anxiety and agitation.
14. Fidget Quilts and Twiddle Muffs
Fidget quilts and twiddle muffs allow a senior to keep their hands busy and occupy their attention.
15. Stuffed Animal/Weighted Stuffed Animal/Singing Stuffed Animal
Seniors can cuddle and care for a stuffed animal, and they may enjoy a weighted version, which offers the same anxiety-easing effects of a weighted blanket. You can also find stuffed animals with MP3 players inside that add the benefits music can provide.
16. Robotic Pet
Robotic pets allow people with dementia to offer care and affection and safely enjoy the positive effects of interaction with a pet.
17. Therapy Dolls
In the same vein of robotic pets, therapy dolls offer seniors with memory conditions the opportunity to relive some of the joy of their parenting days and feel the comfort of taking care of something.
18. Ear Plugs or Ear Protectors
Loud noises can cause irritation and agitation for people living with dementia. Ear plugs or noise-canceling headphones can lessen the sensory overload of loud environments.
19. Aromatherapy Diffuser
Pleasant smells can inspire calm and happiness. While candles may not be safe for someone with Alzheimer's, a diffuser is a good alternative to make their environment more pleasing.
20. Lumin Tablet
This tablet is specially designed to give one-touch access to a number of stimulating apps. A senior can make one-touch phone calls and video calls. Calendar apps can remind them of important events, and music is just a click away. You can even manage and update the tablet remotely.Of course, one of the best holiday gifts for people with Alzheimer's and other forms of memory impairment is time together. Lend them an ear, hold their hand, and let them know you're there for them.
Each day at South Port Square, we make it our mission to enrich the lives of our residents with Alzheimer's disease and other forms of dementia and offer top-quality care and deep connection. If you have a loved one with memory loss, we invite you to learn more about our memory care neighborhood and the unique programs, qualified team members and security measures here that will promote their well-being.