Why Single Seniors Choose Retirement Communities over Living at Home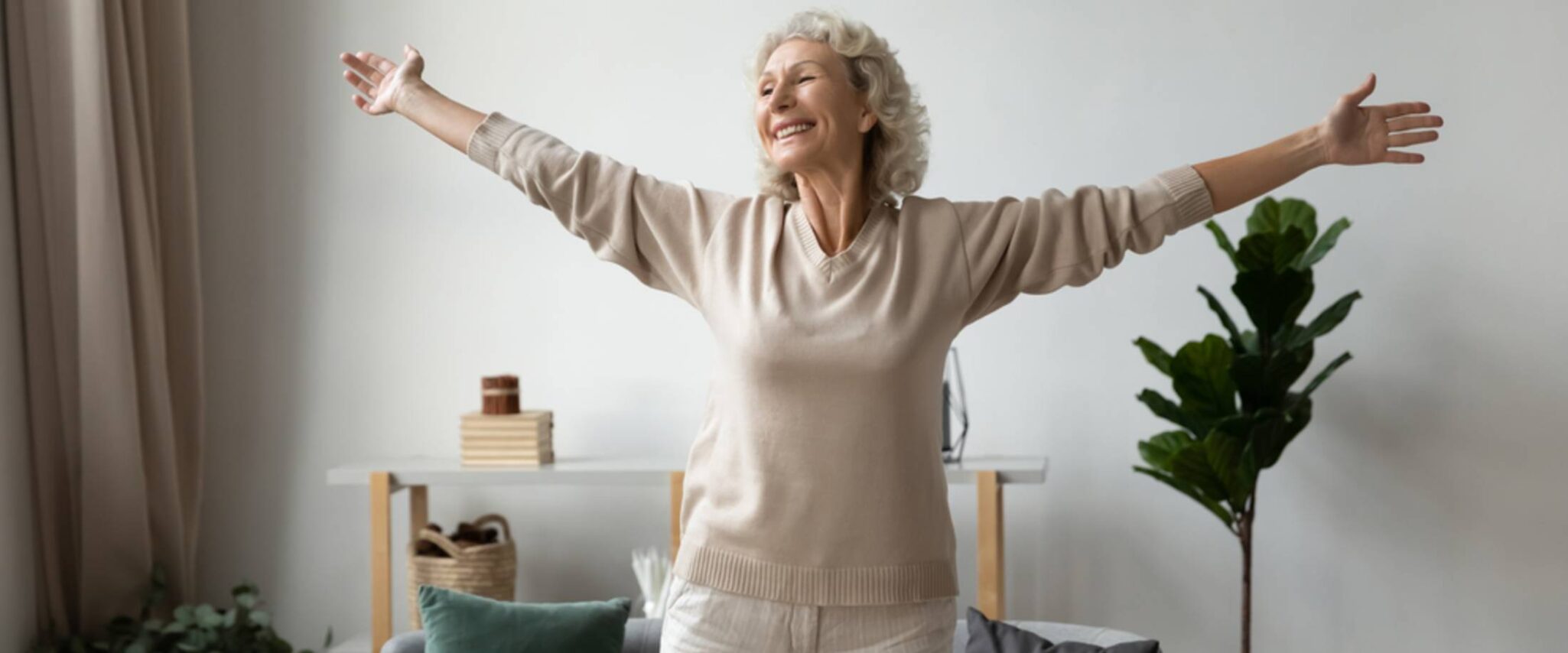 The further we get on in years, the easier it is to see: Life is a team sport. We're social animals who need each other to survive and who seem to find happiness and productivity living and working together. Of course, we're also individuals who do things our own way, often working alone. How does this translate to the later decades in life? What happens when we reach the age and status of senior but also find ourselves without a spouse or grown children? There are two sides to this equation. Being a single senior doesn't mean saying goodbye to a rewarding retirement lifestyle or to the benefits and pleasures of socialization in our senior years. It just requires thought, planning, and a little effort. The truth is anyone can become a single senior without even trying. Time takes care of it for us. Let's look at what single seniors need to consider when it comes to safety, health, happiness, and viable long-term living arrangements.
Flying solo at 60+.
The first thing to realize is you're not alone. There are more than 20 million unmarried U.S. residents ages 65 and older, according to the U.S. Census Bureau. The Pew Research Center estimates 27% of adults 60 and older live alone. Women, especially those over age 65, are living alone in greater numbers and are perfectly happy about it. Whatever your comfort zone, if you're widowed, divorced or unmarried, without adult children or family living nearby, you should understand some of the challenges that lie ahead and plan accordingly. The good news is you have more options than ever before, and the quality of these options — particularly choosing independent living in a retirement community — has never been better. Keep these five factors in mind.
1. Independence, yes. Isolation, no.
There's a big difference between being alone and feeling lonely. Personal solitude to reflect, regroup, move at your own pace, and generally pilot your own ship is important — especially for the introverts among us. But not having people in your life is not good for anyone, particularly as we grow older. We all need to find ways to avoid emotional loneliness, stay social, and cultivate a support network of reliable, caring people. Helping others and being helped by them is good for the soul. But you need to realize that this work starts now. If your social connections have gone dark, make an effort to shed light on them. Reach out to friends you haven't spoken with recently. Take a class or workshop in a subject that interests you; it's a great way to meet like-minded people. Volunteer your time to something that matters to you. Be open to invitations and extend invitations yourself.
2. Make your medical and financial wishes known.
As a single senior, who will speak for you if you can no longer speak for yourself? How do you wish to be cared for, and how do you want your finances managed? It's important to document your preferences and to find reliable financial and health proxies to speak on your behalf.  Start by consulting an elder law attorney to establish your will, advance medical directives and other documentation. You can also gather, document and secure as much relevant personal information as you can — passports, property titles, credit report, account numbers, passwords and the like.
3. Rightsize to suit the scale of your life today.
Nothing will weigh you down and impede forward progress more than attachments and responsibilities that no longer deliver the value they once did. Look for ways to reduce the volume of your possessions as well as the maintenance required to keep a home. Don't let where you live claim all your time and energy. And consider the long-term viability of whatever type of living option you choose. Stairs, for example, may become an insurmountable impediment at some point in the future. Home sharing with other single seniors may provide strength in numbers and help with expenses, but on the other hand, roommates might not be for you. Is it possible to find housing in a walkable neighborhood? This may open up your daily life and help protect you from isolation.
4. Don't ignore the potential need for long-term care.
It's real. Nearly 7 in 10 of us will need some form of long-term care for some duration of time after age 65. Where will you find these services? How will you pay for them? Older people with a partner often believe they'll be able to take care of one another, but it doesn't always work out that way. If you're single, that's not even an option. There are different scenarios for you to explore, including the purchase of long-term care insurance, but it can be expensive and may not be 100% effective. You should speak with professionals now to understand your options and make your most informed choice. The Healthpeak team at South Port Square is a good place to start.
5. Stay active, have fun, and continue to pursue your dreams.
This may include travel, continuing your education, volunteering, or mastering an art form that's always interested you. Doing so will not only reawaken latent passions; it will keep you in motion and perhaps introduce new allies and partners to help sustain you and enrich your experience going forward.
Independent living at a senior living retirement community.
At some point, each of us will need to change our living arrangement. As a single senior, you'll actually have more flexibility in making decisions for this new lifestyle than many couples do. But the common thread is that no one wants to sacrifice their freedom, and everyone hopes to maintain independence. Retirement communities like Healthpeak South Port Square enable seniors to live independently for longer. They offer services and amenities specifically designed for this. They also provide a continuum of care that starts with independent senior living and continues through the increasing levels of health care services a person may need over time. And residents of senior living communities in the United States and the U.K. generally report that they are more active, experience less loneliness, have greater security, and just enjoy life more once they move in.
Healthpeak South Port Square.
Maintenance-free independent living here may offer just the kind of independence you prefer, today and tomorrow. From safety; time-saving convenience; dining options; and a range of helpful, enjoyable amenities, South Port Square in Port Charlotte, FL, may be the best possible option for single seniors. You'll always find meaningful activities — swimming, aerobics, yoga, weight training, exercise classes, volunteering, cultural events, recreational daytrips, shopping excursions, leisure activities and more. Residents also have opportunities for intellectual engagement through on-campus guest speakers and educational offerings. And they enjoy social connections at every turn. There's an entire world waiting just outside the door of your single apartment. You can take a peek at our floor plans right now. Better still, why not contact us to schedule a personal tour?