How Retirement Communities Keep Seniors Active & Independent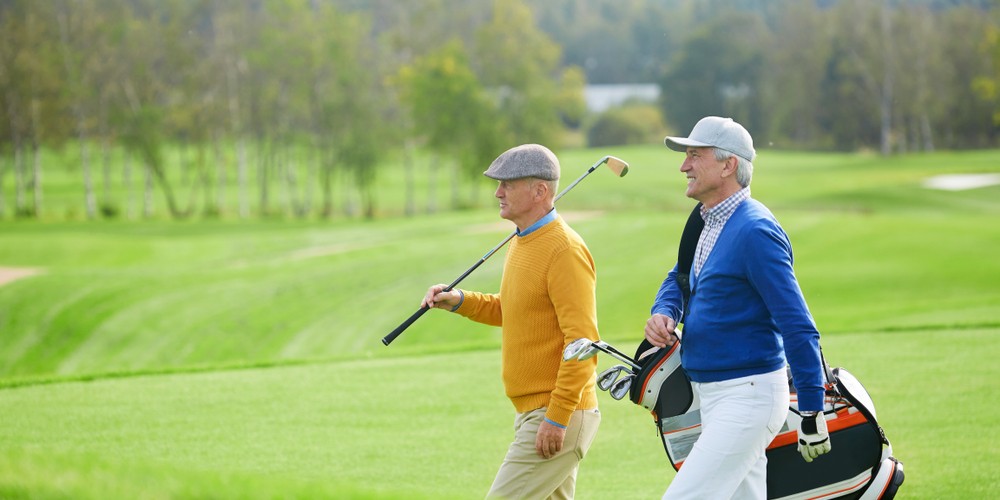 What does successful aging look like? For most older adults, maintaining an active, engaged and independent lifestyle for as long as possible is the definition of successful aging. And while many of us equate independence with remaining in our homes, studies suggest that senior living promotes independence better than aging in place. 
Here's how retirement communities help older adults stay active and independent as they age:
Social Connection
One of the challenges adults confront as they get older is social isolation. Retirement, a diminishing social circle, an empty nest, and impairments such as hearing loss can make it hard for seniors to connect in a meaningful way with others. This lack of connection may take a heavy toll on their  health and well-being, increasing the risk of premature death, dementia, heart disease, stroke, depression, and anxiety. In fact, the threat to health posed by social isolation rivals the risks associated with smoking, obesity and physical inactivity.
Opportunities to connect with other people are built into the very fabric of senior living communities. Social events like Happy Hours, clubs, classes, and group excursions to local attractions offer ample opportunities to mix, mingle, and make new friends.
A Focus on Well-Being
It's long been understood that lifestyle choices affect health and well-being. A healthy diet, regular exercise, and mental stimulation are keys to staying active and independent for as long as possible. Retirement communities are brimming with opportunities to engage in these health-boosting behaviors. Many have features like an on-campus fitness center, community gardens, and a pool, making it easy for residents to get the recommended 150 minutes of physical activity each week.
Independent living apartments often have full kitchens, but residents can also opt to leave the cooking to someone else. A variety of on-site dining venues serve fresh, healthy meals that can be tailored to individual dietary needs.
What's more, classes and lectures offer residents lifelong learning opportunities that foster mental engagement and cognitive health.
A Sense of Security
For many seniors, there can be unspoken anxiety about getting older. The aging process can make it difficult to remain independent, and questions about the future — what happens if I can't drive or manage stairs or maintain my home? — can cause stress and diminish happiness.
In senior living communities, many of these questions are answered. Residences are designed for easy navigation. Services like housekeeping, groundskeeping and home maintenance take the hassles of homeownership off residents' shoulders. Conveniences like on-campus banking services and a salon and barbershop make it easy to attend to regular errands, while scheduled transportation ensures access to off-campus activities like shopping or medical appointments. Plus, 24/7 security and in-home emergency response systems give residents peace of mind.
In a senior living community that is also a Life Plan Community, residents have the additional comfort of knowing that, should their health change, they can get the care they need on the same campus. Life Plan Communities offer independent living and a continuum of care that includes one or more levels — assisted living, memory care, rehabilitation and skilled nursing — so residents can transition among levels of care without having to make a disruptive move to another community.
Stay Active and Independent in Senior Living
For senior living residents, a little curiosity and a willingness to try new things is all that's required to enjoy an active, fulfilling lifestyle. Here are some activities to consider:
        Join a club or interest group, or start your own.

        Take an art class.

        Explore the surrounding community.

        Work with a personal trainer.

        Attend Happy Hours and other social events.

        Participate in a fitness class.

        Volunteer.

        Play games like bridge or bingo.

        Walk your dog on the landscaped grounds.

        Grow flowers or vegetables in the community garden.
All This and More at South Port Square
If you're thinking you'd love to find a senior living community where you can enjoy all these activities — you have! Here at South Port Square, classes, clubs, social events, and a beautiful setting near Gulf Coast beaches give you the chance to be as active as you want to be. Plus, we're a Life Plan Community that offers – in addition to independent living – a continuum of care including assisted living, memory care, rehabilitation and skilled nursing. Contact us to learn more about our vibrant community or to schedule a tour.