What Is It Like Living in Memory Care?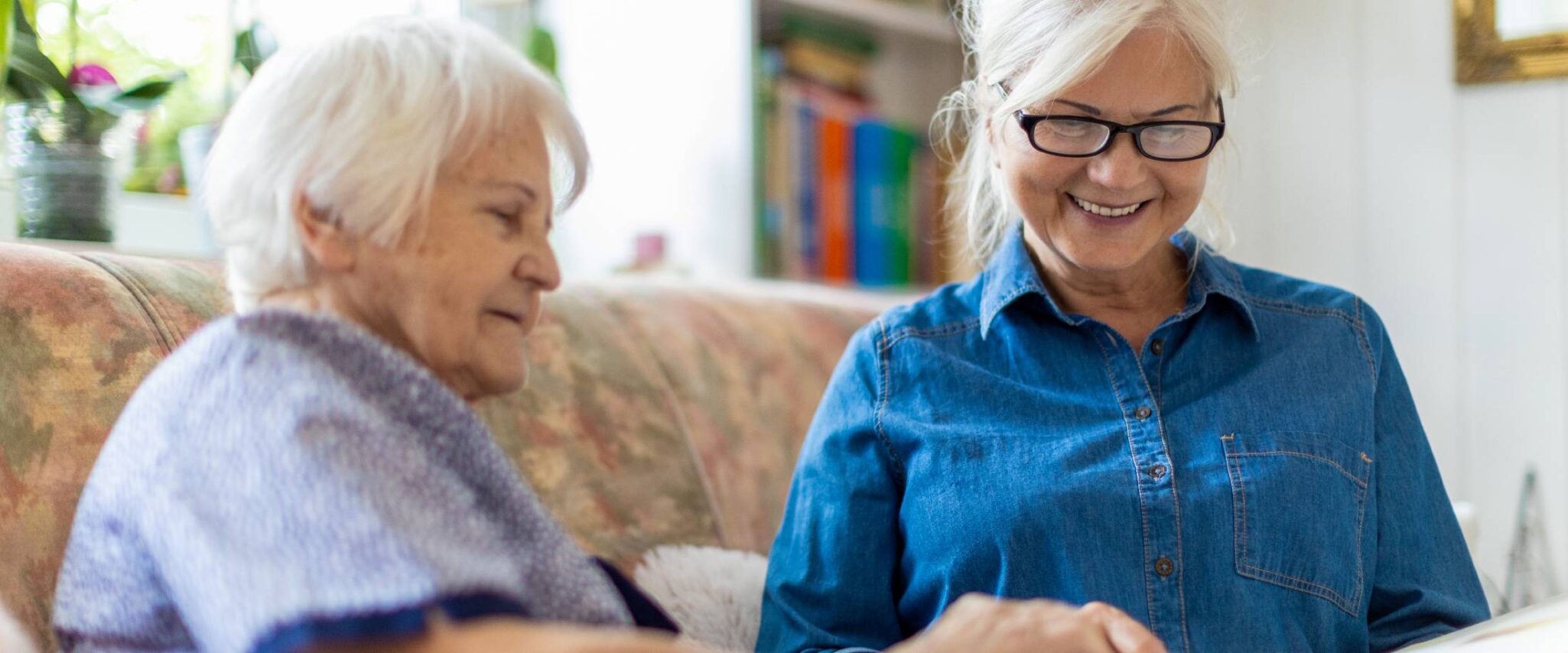 It's natural to ask this question when someone we love is affected by memory loss, and we're considering options for care. Most of us may have a general idea of what a memory care facility is, and the kind of care someone might receive there. But since the regulation of memory care differs from state to state, and the quality of memory care communities also varies widely, there can't be a cookie-cutter reply. When we're trying to find the right fit for someone we love, we want the details: the kind of food they're eating, the types of people who are caring for them, and whether they can get the same kind of care that we'd give them ourselves.
Memory care at South Port Square isn't cookie-cutter. That's why we've packed the answer to, "What is it like in memory care at South Port Square?" with as many details as possible. We hope it helps.
Will My Loved One Be Safe?
Yes, because at South Port Square, we've created surroundings that are safe and welcoming. The first thing you might notice about our memory care neighborhood is the calm and peaceful setting. Because it's designed for individuals impacted by Alzheimer's or other dementias, it's always safe and secure. There's 24-hour on-site security and qualified staff on duty around the clock,  so you can rest assured your loved one is in good hands.
Visual cues and the physical layout of hallways and gathering areas make it easy for someone with memory loss to navigate. Similarly, memory care apartments are comfortable, inviting places where residents feel safe and relaxed. We encourage families to bring belongings, photographs, and other beloved items to help their loved ones feel at home.
Will My Loved One Fit In?
Your loved one is at the center of all we do. We follow a nationally recognized philosophy of care called Heartfelt CONNECTIONS —A Memory Care ProgramR. We develop personalized, dementia-friendly programs and activities that focus on the abilities that remain, rather than what's lost. We start by understanding the whole picture of who your loved one is as a person: their likes, dislikes, friends, career, hobbies, accomplishments and more. Because of this, we can help your loved one celebrate success stories and victories that are meaningful to them, boost their contentment and self-worth, and provide comfort for you knowing they have the best quality of life.
Will My Loved One Cope Without Me?
An important aspect of what it's like in memory care is the continuous support your loved one receives. If your loved one is challenged by daily living activities such as dressing and bathing, memory care staff members ensure they always get the help they need whenever they need it. Our compassionate staff are on hand to help in the dining room if your loved one is on a specialized diet or needs encouragement eating. They also make sure your loved one can get where they want to go, whether it's the fitness center, salon and barbershop, or dining room, or simply accompany them for a stroll in the memory garden and courtyard.
Depending on the nature of their memory loss, your loved one can enjoy dementia-friendly activities or community outings, always under gentle and constant supervision. Art, music and pet therapy, socialization, recreation, learning and entertainment — we create rich and varied dementia-specific activities so your loved one can continue to enjoy the world around them, and we can slow the progression of dementia symptoms.
Will My Loved One Be Treated Well?
To find out what it's like in memory care, we suggest you talk to one of our memory care staff.  You'll see right away that they're here not just for their qualifications but for something more: heart. Yes, each one of our staff members is a highly qualified professional, but they're also truly compassionate and caring. You'll find they have a real knack for connecting with your loved one affected by dementia and do their very best to support you and your family too. They're your cheerleader, ally and advocate in your loved one's care, offering resources, services, and a shoulder to lean on when you need it.
How Do I Decide About Memory Care?
If you're a family caregiver, here are some other questions to consider:
  Is dementia making it unsafe for your loved one to live inside their home?
  Is the health of your loved one deteriorating?
  Are your loved one's care needs beyond your abilities to cope?
  Are you becoming irritable, stressed, or overwhelmed by the demands of your loved one's care?
  Would the structure and round-the-clock support of a memory care facility benefit your loved one?
  Would memory care allow you to focus on restoring your relationship with your loved one?
If you've answered yes to any of these questions but you're hesitating because you're unsure of what it's like in memory care, we can help. Call us at 941-315-7487 to arrange a personal appointment. We'll be happy to answer your questions and show you how the memory care program at our Life Plan Community can support you.