Our Favorite Books and Novels Designed For People With Dementia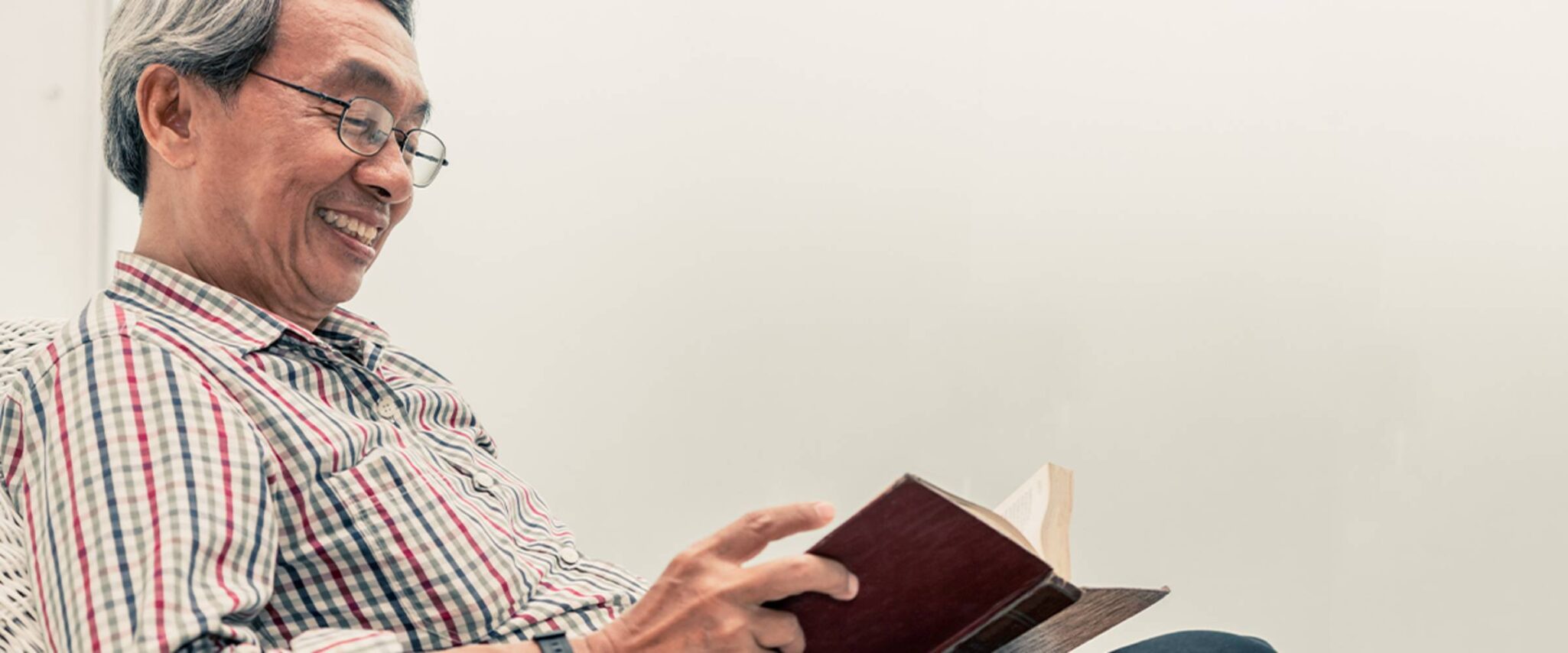 For booklovers, the attraction to literature never grows old. Reading is a fulfilling way to keep your loved one engaged and to help pass the time. And while the ability to absorb complex plotlines or focus for long stretches wanes with Alzheimer's or other forms of dementia, joy still can be found in reading. Or being read to.
Books for dementia patients is a growing category of literature. These books address the increasing challenges their readers have — struggling with plot and character details.
For people with memory problems, reading can become increasingly challenging. As your loved one struggles to recall details, a pastime that was once pleasant can become frustrating. Turning to children's books might be an option, yet this can be disconcerting and even humiliating for an older adult.  Fortunately, there are wonderful options for the booklover with memory problems and reading issues.
Our Book Recommendations
"The Sandy Shoreline" and other books by Emma Rose Sparrow. Part of a series created for people with Alzheimer's and other forms of dementia, it's easy to read, while avoiding childlike words. The book has slightly larger text, with short paragraphs and chapters. Respecting the audience's dignity, there's no mention that it's for people with dementia. "The Sandy Shoreline" includes one or two vivid color photos in each short chapter to offer visual cues. In addition, all books in this series have adult main characters that the reader will relate to.  Additional titles in the series include "What the Wind Showed to Me," "A Dusting of Snow,"  "Down by the Meadow," and many others.
"A Day at the Beach" by Jamie Stonebridge. Other titles in this series include: "A Visit to the Farm," "A  Summer Walk," and "A Day at the Park." Each book features large text and photos that introduce every new chapter. Book in this series contains no mention of Alzheimer's or other forms of dementia.
Picture books for adults with dementia. Research has found that images help people with memory loss access memories, so picture books are a lovely way for family members to share time with their loved ones. The subject matter of the picture book can be anything the person with dementia finds engaging, from nature scenes to art to babies to animals.
The Memory Lane series. This series of books includes photos and short accompanying anecdotes. Each volume covers a topic from the lives of older adults: the 1940s, 1950s,  1960s, movies, and other cultural histories.
"The Sunshine on My Face" and other books by Lydia Burdick. Burdick was caring for her mother with late-stage Alzheimer's when she discovered they could connect through reading.  Burdick asked her mother to read the sentence, "I love to feel the sunshine on my face." When she asked her mother what the sunshine felt like on her face, her mother replied, "warm" — uplifting proof the story had penetrated her mother's dementia.
"A Walk in the Garden" includes writing in verse form — from poetry to Scripture — all dealing with the topic of God and nature. Described as "an illustrated journey with verse," the accompanying pictures are large, colorful, and easily seen and appreciated.
"Favorite Hymns and High-Contrast Photographs," available at The Alzheimer's Store. From "Amazing Grace" to "What a Friend," this book has easy-to-read verses from 24  of the most popular hymns in very large print. It features beautiful photography, and the book lies flat for easy following.
"A Share-Time Picture Book for Reminiscing and Storytelling." The "Share-Time Picture Book" series by Judi Parkinson is designed to help stimulate memories in those with Alzheimer's, dementia and memory loss. Editions include these titles: "Gone Fishing," "Moments in Lavender," "Beside the Seaside," "Busy in the Garden," and  "Cupcakes and Tea Parties."Any title from Shadowbox Press. Shadowbox Press books are designed to provide engagement for people living with Alzheimer's disease or related dementia. These books feature universally appealing content written in clear, concise, easy-to-read sentences, accompanied by vivid photographs, conversation starters and practical activities. Subjects include America, pets, flowers, games, seasons, and Bible verses, among others.
"I Remember the Seasons" by Brenda  C. Poulos. Building snowmen, going for hayrides, raking leaves — these are just a few of the pages in "I Remember the Seasons." Reliving pleasant experiences from the past serves as a bridge between today's experiences and memories of days gone by. This volume is one in a series that includes "I Remember the Holidays" and "I Remember Bible Stories," also by Ms. Poulis.
This is a short list, of course — an easy read, if you will. To find more titles, search Amazon or GoodReads. Options are plentiful. The important thing is to engage your loved one in fulfilling moments with topics that are dear to them.If you'd like to know more about caring for your loved one struggling with dementia, visit the Memory Care section of our website.
Each day at South Port Square, we enrich the lives of our residents with Alzheimer's and other related dementias. It's our mission to create success stories and celebrate the abilities that remain. If we can serve you and your loved one, please contact us here.