Caregiver Checklist for Elderly Parents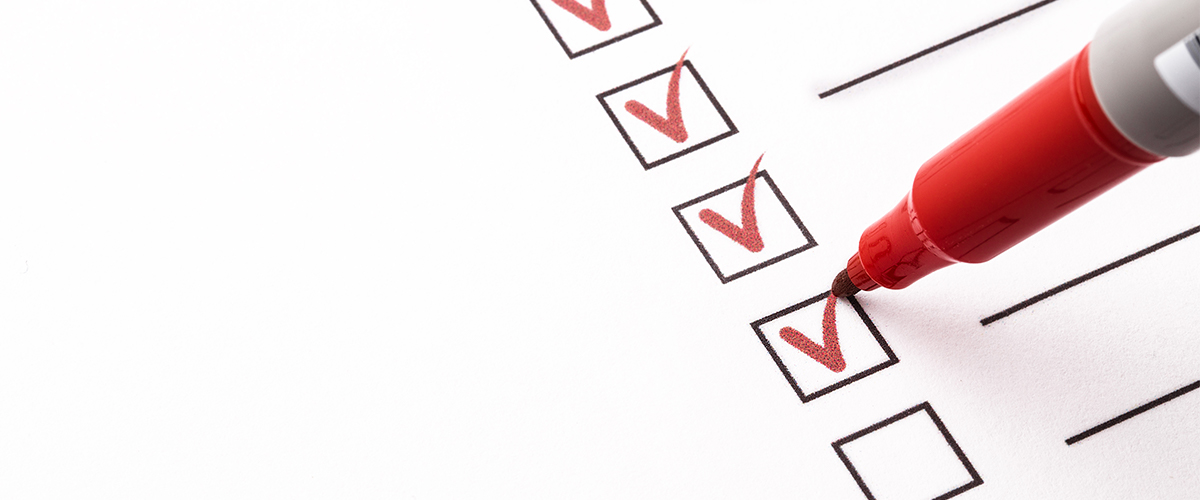 Challenges and Rewards
Large or small, details matter when you're caring for elderly parents. As primary caregivers know, caring for a family member is a demanding role with wide-ranging responsibilities and high expectations. Maintaining a loved one's quality of life and continuity of care is especially challenging as their physical and psychological needs change.
That said, caring for aging parents can also be incredibly rewarding. The bonds you form are different from those you have as their daughter or son, but just as precious. You'll get to know them as never before; hear stories of their youth; share their dreams; and make a huge, positive impact as you help them navigate the fears and concerns of aging.
Your Changing Role
When it comes time for a parent to move to a senior living community, your caregiver responsibilities will change. You're no longer on call for your loved one's daily living activities, such as personal hygiene, bathing or taking medications. You no longer need to arrange transportation to appointments, prepare meals or plan social activities. However, as you learn to trust and partner with staff at the community, other responsibilities will come to the fore.
Care Planner
You may have been the sole planner of care for your aging parents and, because of this, you best understand what they need going forward. Your input will be needed to create a comprehensive plan for your loved one's well-being, and you'll have a voice at family care meetings to make sure everyone is on the same page.
As the team of health professionals comes to know your loved one, they'll be able to offer you insightful support, counsel and guidance. If your family member ever has a change in health, you'll already know and trust the staff there, and your loved one will experience a seamless transition to the next level of care.
Medical Advocate
It should come as a relief that you're no longer your loved one's primary caregiver, managing appointments, medications and treatments on your own. However, it's perfectly natural to worry about the quality of care they'll receive elsewhere.
Address this concern by attending family care meetings at the community, and stay informed about the care your loved one is receiving. Reach out to care staff and get to know them. They're trained to notice changes in behavior and health. Ask them for regular updates, and partner with them to immediately adjust your loved one's care if needed.
And don't just focus on your loved one's medical condition. Find out how they're adjusting to community life, whom they've befriended and what activities they enjoy. The positive things you hear will help you let go of stress.
Recordkeeper
You'll still have to keep updated information about your loved one, but with the community's help, you'll now have a partner in tracking their care.Expect the senior living community to keep accurate records of all health-related decisions, medical appointments and insurance paperwork. They'll ensure that medical records, doctor's details and hospital information are kept up to date. Community staff can also be a helpful resource in interpreting medical terminology or with filing insurance paperwork.
Help the community help your loved by keeping updated lists of:
Primary care physicians, pharmacy, community helpline, nearby hospitals
Neighbors and friends who would like to visit your loved one at the community
Medications, including dosages, timing and refills
Valuables and important possessions, with photographs of what they are and where they're kept
Also locate and make copies of:
Insurance card(s)
Medical history
Durable power of attorney
Will and estate planning documents
Birth certificate
Driver's license
Social Security card
Marriage certificate
Credit cards
Mortgage records
Military records
Banking records
Tax returns
Financial investment information
Financial Guardian
If you're used to helping your elderly parents with their finances, you're aware of the possibility of someone taking advantage of them. According to the National Council on Aging, 1 in 4 adults ages 60 and older are victims of neglect or abuse. Financial exploitation where the senior is coerced, bullied or tricked into parting with money is the most common senior scam. AARP estimates the average loss per person at $120,000 in their lifetime.Staff at senior living communities undergo rigorous background and reference checks, and they are trained to identify and intervene in situations of elder fraud, theft or scamming. They're in a unique position, able to confirm the details if your loved one complains that someone is misusing or stealing their money or property, or if they're missing a checkbook, a credit card or other important papers. They can also observe if a loved one feels agitated or distraught after a family member or friend visits, or if a previously uninvolved person begins to influence their spending.
When you choose South Port Square, you can trust that your loved one will be in good hands. With our professional, compassionate caregivers to help, you and your loved one will have the time and space to restore the relationship you once shared as spouse, child or sibling. We'll ensure a smooth and seamless transition to community life for your loved one, and peace of mind for you as their health needs change. Call to learn more at 941-315-7487.