Why Seniors Choose CCRCs with a Lock-and-Leave Lifestyle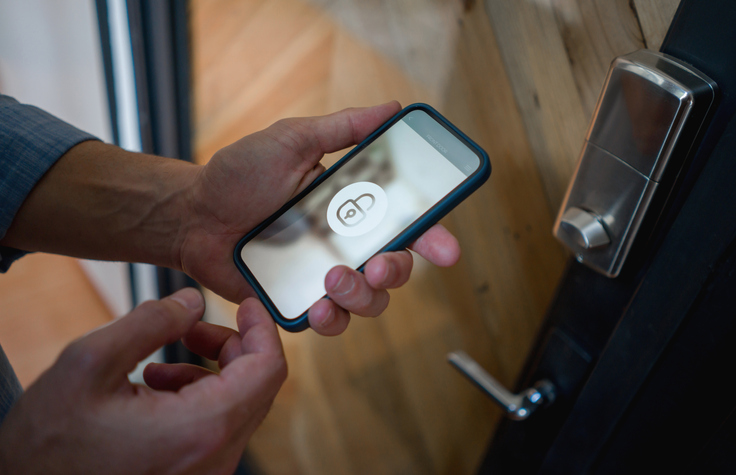 There are a lot of good reasons to move to a continuing care retirement community (CCRC), also called a Life Plan Community. An array of amenities and services support a vibrant lifestyle, while an on-campus continuum of care means residents have convenient access to long-term care if necessary. But for jet-setting retirees who plan to spend their golden years traveling, there's another reason to choose a CCRC: the lock-and-leave lifestyle.
What Is a Lock-and-Leave Lifestyle?
If you love to travel, you know the excitement of starting out on a trip can be tempered by the stress of making sure your home is ready to be left unattended. Should you put lamps on a timer? Do you pull the shades completely or only partially closed? Is lawn care or snow removal arranged? What about unexpected deliveries or flyers — will a neighbor collect them so they don't languish on your doorstep, alerting potential burglars to your absence?
Being able to lock and leave means you can pack your bags and head to exciting destinations with no worries about the home you're leaving untended. Just lock your door behind you and enjoy the journey. That carefree approach is supported by a variety of features in a CCRC, including:
Maintenance-Free Homes
In a CCRC, the responsibilities of homeownership are taken care of for you. Interior and exterior maintenance, housekeeping, groundskeeping, and lawn care are no longer on your to-do list, so you can see the world without worrying that your lawn is looking overgrown and your home neglected. Plus, when you return, you'll have a well-tended home waiting for you, with none of the pressure to catch up on chores. You don't even have to restock the refrigerator right away. Multiple on-campus dining venues featuring chef-prepared meals ensure fresh, healthy delicious fare is always available.
Security
The round-the-clock security provided in a CCRC means your residence is safe from prowlers while you're away on your travels. It also provides peace of mind when you're home. An emergency call system connects you with support if the unexpected happens. And in some Life Plan Communities, an emphasis on hospitality creates a warm, courteous — and safe — atmosphere where staff members anticipate your needs, and bring thoughtful attention to your well-being and the safekeeping of your home.
Flexibility
In a CCRC, you have the freedom to live as you please, whether you're traveling the globe, visiting the next town over,or making the most of on-campus amenities like the pool, arts studio, community gardens or pickleball courts. Engage in clubs, classes, and other aspects of community life to your heart's content, and when the travel bug bites, pack your bags and savor carefree adventures.
The Lock-and-Leave Lifestyle at South Port Square
With maintenance-free homes and 24/7 security, South Port Square provides the peace of mind you want, whether you're enjoying far-flung adventures or exploring local hiking trails, beaches and boutiques in Port Charlotte, Florida. And when you are at home, well-appointed apartments, dozens of services and amenities, and a culture of hospitality ensure a vibrant, comfortable lifestyle. What's more, we're a Life Plan Community, offering priority access to an on-campus continuum of care if a health setback occurs. Contact us to learn more about South Port Square or to schedule a visit.