Dementia vs. Normal Signs of Aging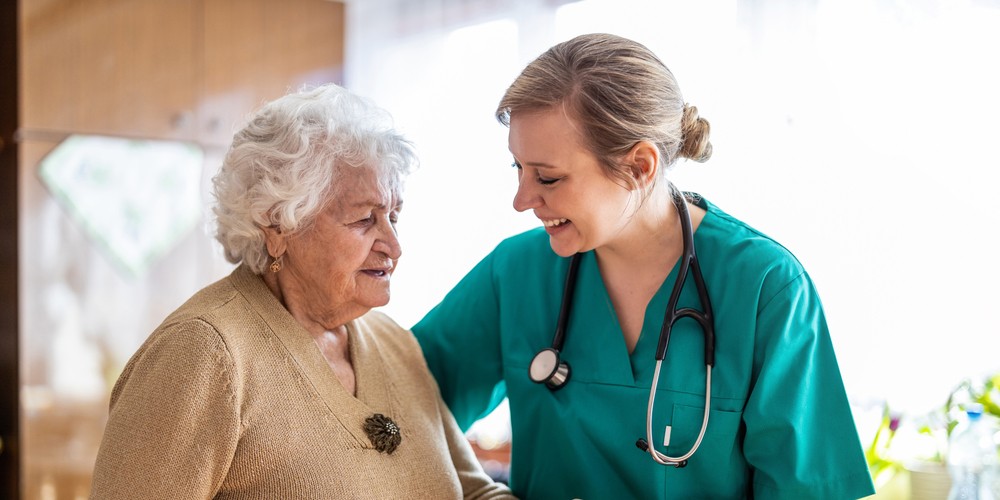 From teenagers to older adults, we've all misplaced our keys, forgotten someone's name, or even missed a doctor's appointment or two. Some cognitive changes are a normal sign of aging, but more severe changes could be a sign of dementia.
Read this guide on the early signs of dementia, and find out if it's just normal age-related forgetfulness or if it might be time to ask a doctor about memory care.
What Is Dementia?
Dementia is an umbrella term used to describe a decline in thinking and memory loss that is more severe than would be expected for a person's age, while also interfering with their ability to do everyday activities. Alzheimer's disease is the most common form of dementia, representing 60-80% of cases, but there are other types,  such as vascular dementia and Lewy body dementia.
Dementia vs. Normal Signs of Aging
Dementia is much different from age-related memory loss, because it impacts daily activities, hobbies and relationships. The symptoms of dementia are persistent and limit the ability of a person to perform simple tasks and lead an independent life.
Dementia isn't a normal sign of aging, and most adults can keep the knowledge, skills, and memories they've built over the years intact. The speed at which symptoms progress vary from person to person, but it typically takes several years to reach advanced stages of dementia.
Early Signs of Dementia
Early detection of dementia is essential to high-quality care, but missed or delayed diagnosis is very common. That's usually because it can be challenging for primary care physicians to see symptoms during brief, routine office visits.
This is why you need to be on the lookout for the early signs of dementia. Not only will it maximize the opportunity for memory care to slow the progression, but it will give  you and your family ample time to formulate to a care plan.
Here are signs it might be time to talk to a doctor about dementia:
Confusion with time or place. People with dementia can lose track of the passage of time. They may have trouble understanding something that's not happening at the moment, or forget where they are and how they got there.
Memory loss that disrupts daily life. One of the most common signs of dementia is forgetting recently learned information, important dates, or the steps to familiar tasks, and becoming more reliant on others for things they once handled independently.
Issues with vision and spatial relationships. For some, dementia can cause difficulty with balance, reading, judging distance and determining color contrasts. This may lead to falls and other injuries.
Misplacing items without being able to retrace footsteps. People in the early stages of dementia lose things and are unable to go back over the steps to find them again. As symptoms progress, this can cause them to accuse others of stealing.
Trouble with speaking and writing. Those with dementia have trouble following and joining conversations. They may suddenly stop in the middle of a conversation, repeat themselves, struggle with basic vocabulary, or have trouble naming familiar objects.
Withdrawal from social activities. It's common for a person in the early stages of dementia to feel overwhelmed and confused with why it's difficult to perform familiar tasks. This can lead to withdrawal from work, hobbies or social activities.
Normal Signs of Aging
Normal aging brings subtle changes in your ability to remember, and most older adults will experience:
A slower pace of thinking
Difficulty with vision and balance because of cataracts
Misplacing items from time to time, but being able to retrace your steps
Occasionally forgetting names or mixing up names of family members
Pausing to remember directions, but not getting lost in familiar places
Some difficulty paying attention
Some difficulty retaining information while multitasking
Worrying about your memory, but your closest friends and family aren't
Cognitive abilities peak around age 30, but there are areas that improve as you get older, such as  your vocabulary, reading ability and verbal memory. A great way to keep your memory sharp throughout retirement is by taking lifelong learning classes.
Many universities offer special courses for seniors. You can also find a variety of classes, lectures, and brain-stimulating activities when you live at a retirement community like South Port Square.
Learn More About Memory Care from the Compassionate Experts at South Port Square
Our memory care community at South Port Square offers individualized attention in a warm and welcoming environment. We believe each resident deserves to live with dignity and respect, and enjoy a life full of freedom, choice and purpose.
If you think it's time to consider moving a loved one to memory care in Port Charlotte, FL, contact our senior living representatives online, and we'll be in touch right away!