Tips to Make Gardening Easier as You Age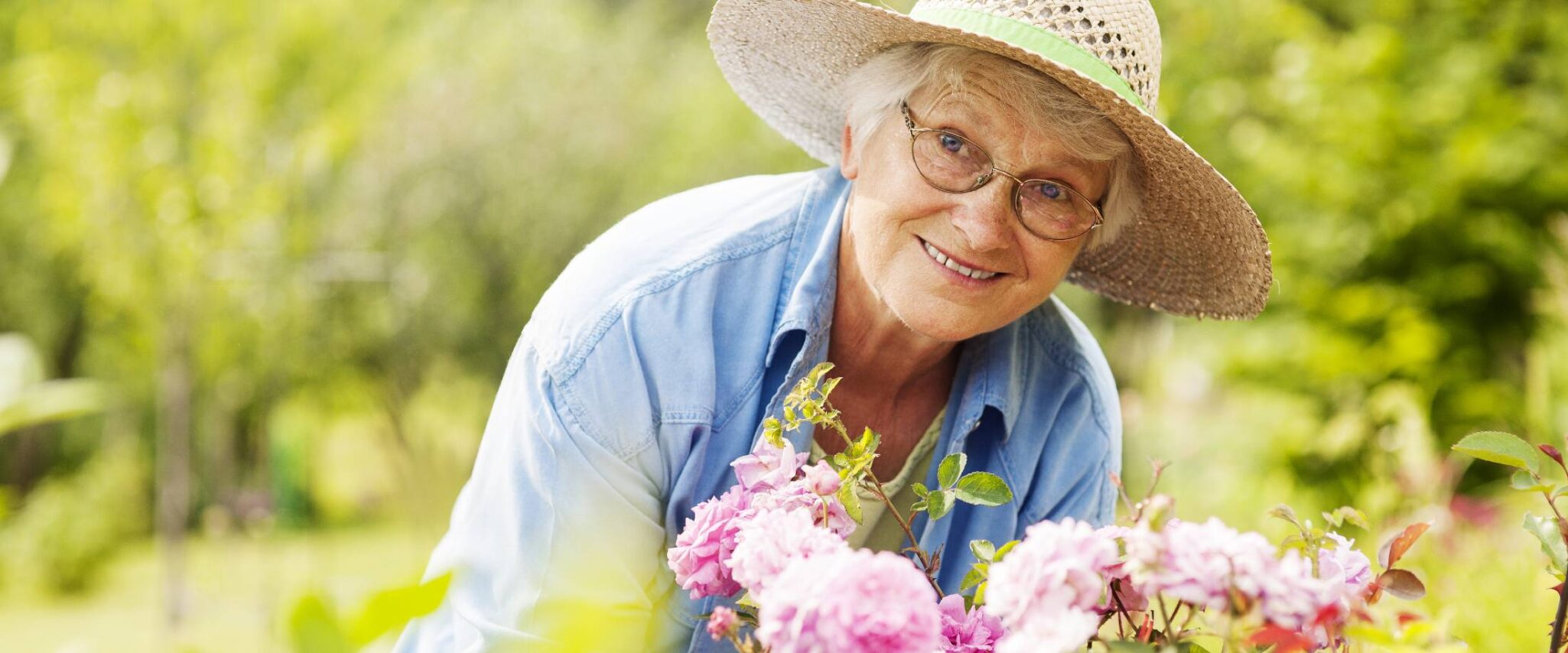 Gardening, and being outdoors in general, has many tremendous benefits for seniors. It can be a source of fulfillment and excitement, an outlet for creativity, and a beloved hobby. But as we age, gardening for seniors can become more and more cumbersome. While the passion is still there, our bodies might start to limit time in the garden. But that only means we need to adapt. If you're a green-thumbed gardening enthusiast, these gardening tips will help you enjoy being a gardener longer.
Install Elevated Garden Beds
Raised beds help make gardening for seniors more accessible. It's recommended beds are at least 2- to 2.5-feet high and 3- to 4-feet wide — or whatever size you need to match your specific needs. You can purchase a pre-cut modular raised garden bed at almost any home improvement store. Modular beds come in a wide variety of sizes, colors, and materials to suit your preference.
Simplify to Container Gardens
For some seniors, a full garden bed may not be the safest or most ideal gardening option. In lieu of larger garden beds, container gardens are a practical option. Container gardens are easier to care for and have the benefit of being mobile. You can enjoy a beautiful little garden right outside your front door. And the kind of container is only limited by your creativity. Rubber tires, concrete blocks, toolboxes, dresser drawers and everything in between can make for great, gorgeous container gardens.
Go Vertical
Vertical gardens are one of the most popular trends in modern gardening. Not only do they save space and look beautiful, but they can also save your back and joints from wear and tear. Plastic, wood, or metal trellis or lattice structures are perfect for growing a vertical garden that can become a living wall. An inexpensive wooden fan trellis will support most vine-climbing plants, but for plants like the wisteria vine, a stronger trellis is needed, which might require assistance installing. Akebia, climbing roses and noninvasive ivies are other exceptional options for a vertical garden. Whatever you choose, just make sure the height of your structure is no taller than your own height to avoid needing a step stool.
Switch to Easygoing Plants
Avoid fast-growing, high-maintenance plants that will overrun your garden if not trimmed and pruned regularly. Also try replacing groupings of multiple different kinds of plants in a single area with just one variety. Shrubs are a favorite of seniors with green thumbs who prefer low-maintenance plants over high-maintenance perennials and annuals. Panicle hydrangeas, for example, come in a wide variety of types that bloom beautifully but require little maintenance. Boxwood, like English boxwood, is another fantastic low-maintenance shrub. You can't go wrong with the classic rose, which people often forget is a shrub. When choosing lower-maintenance plants to fill your garden, keep in mind that mulch is a gardener's best friend. Mulched garden floors retain more water, provide more protection, and keep your plants healthier longer.
Use Tools that Work for You
The right tools make all the difference when it comes to gardening, woodworking, or anything else in life. Oftentimes, gardening made easy for seniors begins with buying specially designed tools. If new tools aren't an option, try slipping pipe insulators onto the handles of tools for more cushion and better grip. Sharp pruners make for easier cutting and less strain on your hands and forearms. Or consider getting an easy-to-use battery-powered string trimmer. Replace heavy hoses with lightweight, flexible ones that are easier to both manage and store away. Most importantly, be sure to use a stool, kneeler bench, or knee pads of some sort to ease the strain on your body. These are only a few suggestions to make gardening for seniors a little easier. Learn more about the proper gardening tools for seniors with arthritis from the Arthritis Foundation.
The most important aspect in gardening for seniors is safety. We have to come to terms with the fact that as we age, we may not be physically capable of doing the things we love to the level we once were. Being out in the sun for long periods of time bent over in the dirt takes a physical toll. Here are some gardening tips to help your body keep up with your passion.
Do Preventive Exercises
As beneficial as gardening for seniors is, it's also a physical strain that can easily lead to injury. Bending, raking, squatting and kneeling can wreak havoc on your back and joints. Stretching and yoga are the best ways to combat aches and pains. Read this guide from AARP to learn the best exercises for gardeners and proper motions while gardening.
Protect Your Skin
The first tip for protecting your skin seems obvious, but it bears repeating — always wear sunscreen. Gardening before 10 a.m. or after 4 p.m., when the sun isn't as strong and temperatures are cooler, is the safety time to seniors. Also be sure to wear the proper clothing, including long-sleeved shirt, pants, sunglasses and a sun hat.
Pace Yourself
The most dangerous part of gardening for seniors is exposure and exhaustion. While you'd probably prefer to be out in the garden all day, it's simply not safe. Work in 20- to 30-minute intervals, taking at minimum a 30-minute break indoors. And remember to hydrate. The fastest way to ensure your gardening career is cut short is being dehydrated. Always have a water bottle with you while gardening. Setting a timer on your cellphone is a good way to ensure you take necessary breaks. And speaking of cellphones, always carry a cellphone with you while gardening in case you need assistance.
South Port Square is an ideal senior living community for green-thumbed seniors. Here, you can manage and grow your own garden on your own time. And you'll be among other plant-loving seniors who share your passion. Gardening for seniors is just one example of how residents enjoy fulfilling, independent lifestyles here. To learn more about South Port Square, feel free to contact us anytime.