10 Simple and Easy Woodworking Projects for Seniors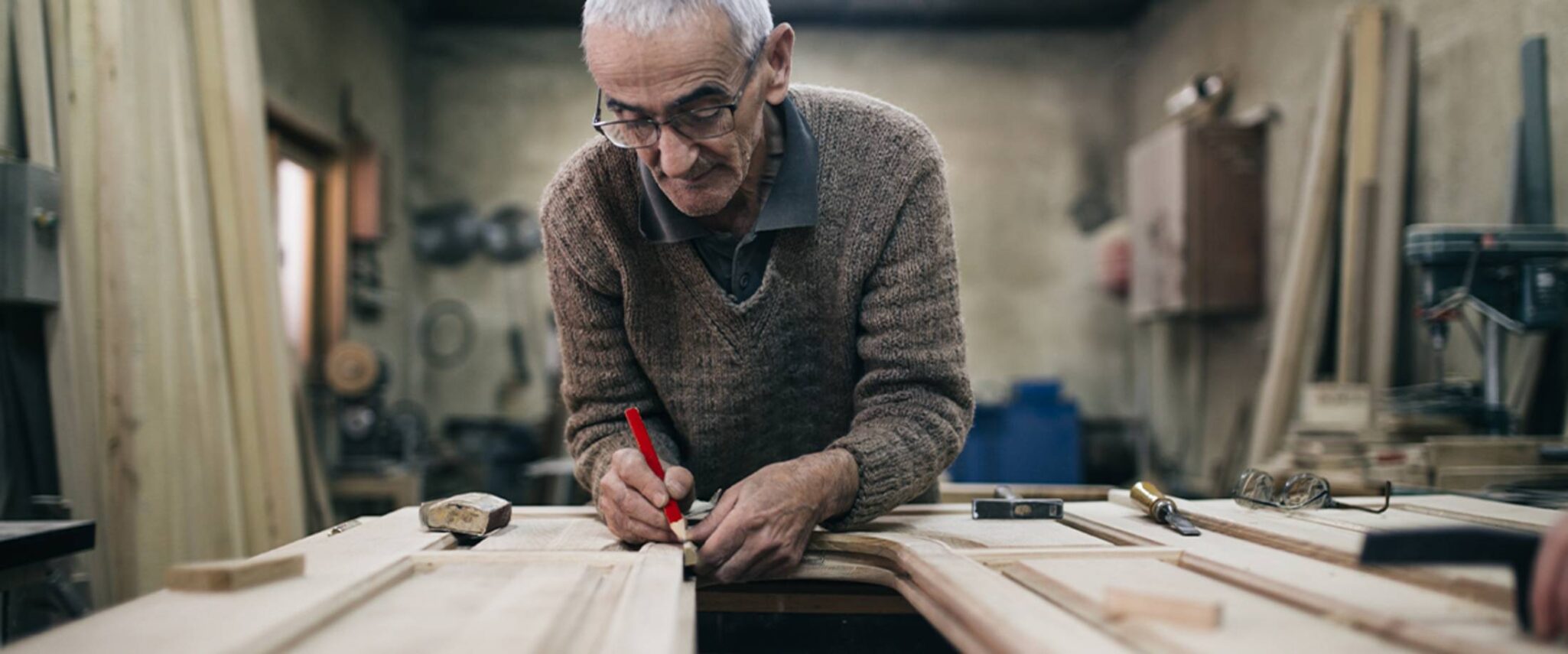 There's a revitalization in DIY projects and creative activities for seniors. Not only is a creative pursuit enjoyable, but it is also beneficial to a senior's brain health. And research proves that creative pursuits utilize multiple parts of the brain, including problem solving, memory, attention span and visuospatial processing. While all creativity is intellectually and emotionally healthy, woodworking has the added benefit of producing useful household items. Many seniors find themselves rekindling an old passion for woodworking or discovering the skill for the first time. If you're trying your hand at woodworking, we've put together a list of 10 simple woodworking projects for seniors.
10 Simple Woodworking Projects for Seniors
A couch sleeve is a makeshift table that perches on the arm of your sofa and provides a convenient place to set a book, plate or beverage. It's an easy but ingenious addition to your living room.
Make your entries and exits easier by keeping your keys, wallet and sunglasses all together in this elegant organizer. If you like, the design even allows you to add a charming little flowerpot.
This simple woodworking project for seniors is a classic and tasteful addition to your kitchen. You may also use it to help create a beautiful display of food when hosting parties.
A birdhouse is the most possibly iconic of all easy woodworking projects. Whether you simply love birds or you have fond memories of high school shop class, a birdhouse sparks more than a little joy.
This napkin holder would be perfect to sit on your breakfast table or to take with you on picnics. The woodworking may be simple, but the end result is very useful.
Bathtub Shelf
This shelf is a helpful bathroom accessory. You can use it yourself or give it as a present to someone who loves to soak in a tub.
A shoe rack is just the tool to organize your closet or your entryway. It can help you clear the floorspace to prevent tripping or make your shoes easier to find.
We're all making more video calls these days, so why not create a stand to hold your device in place while you talk? You could also give a stand to people you call often.
Coasters are an easy woodworking project, but they're an item that everyone can use. You could keep the wood bare or paint them for added effect.
This simple woodworking project makes a great addition to any room with a modern aesthetic. Just three pieces of wood are all it takes to make this decorative statement.
The woodworking studio at South Port Square is the ideal spot to create simple woodworking projects for seniors or take on more complicated endeavors. You can broaden your skill sets in the arts & crafts studio or join one of our craft clubs. No matter what creative expression you undertake, our community provides as many resources as we can to support you. If you'd like to find out more about the enriching lifestyle here, contact us. We'd be happy to tell you more.