Why Assisted Living Communities Often Offer Respite Care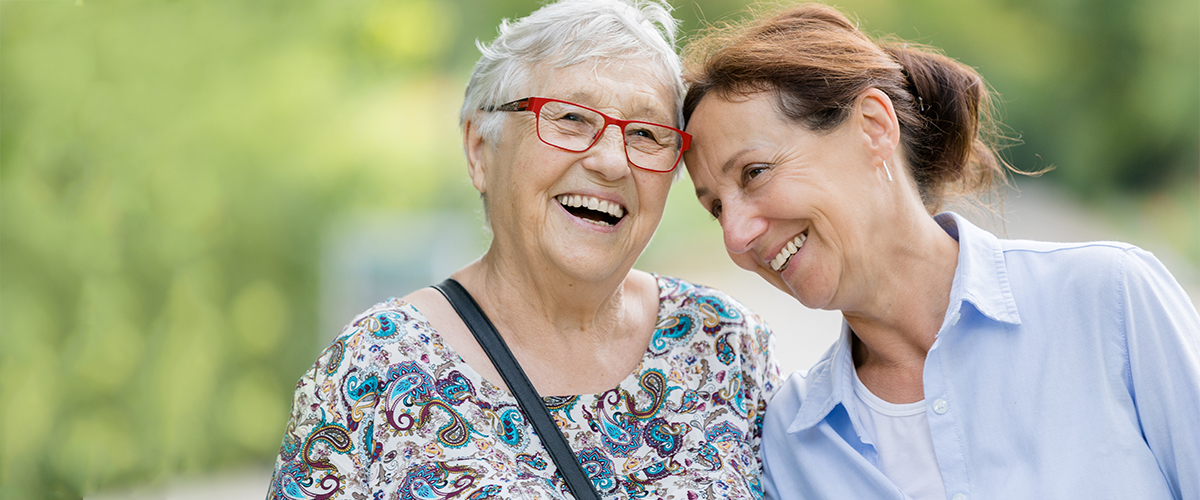 I'm Fine. (Not Really.)
Taking care of an elderly loved one who is ill, disabled, or needs round-the-clock care is exhausting. Caregivers are often physically and emotionally stressed and sleep-deprived, and must cope with feelings such as anger and depression. In fact, there's a term for being overtaxed in this way: caregiver burnout. It's easy for doctors, family members and people on the outside to see when a caregiver is getting burned out, but it can be difficult for the caregiver to be objective. Because caregiving is a highly emotional choice, someone may feel that only they can provide the quality care or sensitivity their loved one needs. Respite care can be a valuable way for a family caregiver to bring balance back to life.
Take a Time Out
What is respite care? It's temporary care for your loved one that gives you a break from caregiving duties. Respite care is essentially the gift of time, allowing you to avoid caregiver burnout, refocus on your own physical and emotional health, and reconnect with other family members.Long-term care for someone isn't just a physical or emotional responsibility. It has a financial impact as well. According to the Bureau of Labor Statistics, there are over 40 million caregivers providing unpaid care to senior adults over the age of 65. Respite care, properly managed, gives caregivers a way to continue their paid job and support themselves and their family.Respite care can be planned for short periods, allowing you to build trust in someone else who can take care of your loved one. This is important from a practical point of view. If there's an emergency and you're called away from your caregiving duties, you won't have to scramble for a solution — you'll have a plan.
Choose Care that Fits
There are several types of respite care for the elderly:
HOME CARE — The preferred choice for most families is the type of respite care that comes to them. This may be a family member, friend or paid help who helps out for a few hours a day, allowing you to have a regular break to run errands or rest. You can also reach out to a community-based volunteer group for help, or hire a home health care agency if your loved one needs more advanced assistance.Whether you're welcoming a trained volunteer or private-duty health aide into your home, verify that they've passed a background check and are able to perform the tasks you need them to do. Ask for proof and follow up in person with the appropriate authority.
DAY SERVICES — Adult day care centers provide senior care for a few days a week, or all five working days. They accommodate a set number of people and offer your loved one the opportunity for outings, activities, and socialization in a safe and supervised environment. Because these centers are staffed with multiple people, it's a reliable option that will help you continue with what you need to do, whether its family responsibilities, school or a job.
OVERNIGHTS — When you're balancing daytime responsibilities as well as after-hours caregiving, overnight care for your loved one gives you a chance to fully rest. It can be provided by an in-home health worker whom you trust, or at an assisted living community with trained staff and medical support.
What's in a Word?
Whether you need a few hours a day to run errands, or a week away to reconnect with a spouse or partner, you can rest easy knowing that your loved one is in good hands. There are myriad benefits for you and those you love:
RESPITE = Renewal + Engagement + Support + Perspective + Identity + Trust + Enjoyment
Recharge your batteries and renew commitment.
Meaningfully engage with friends and family.
Get support from others who understand.
Gain perspective by stepping away for a while.
Nurture and maintain your sense of identity.
Build trust in a network of support.
Give yourself permission to enjoy life.
Explore your options
Many caregivers aren't aware that Life Plan Communities such as South Port Square offer respite stays for seniors who need help with activities of daily living. Our compassionate staff lend a helping hand with bathing, dressing and taking medications, and help your loved one enjoy their time in our vibrant and friendly community. We offer healthy chef-prepared meals, daily fitness and wellness programs, and round-the-clock support from a team of physicians, nurses and healthcare professionals.
A respite stay can be a good way to try out our services and see how they work, before making a long-term commitment. You can also arrange a longer stay if your loved one is recovering from illness, injury or surgery. We offer unmatched personalized rehabilitation and skilled nursing care right on campus.
Taking care of yourself and taking charge of your life are the hallmarks of successful caregiving. Get the support you need to stay healthier and happier as you care for the person you love. Learn more about respite care at South Port Square by giving us a call at 941-315-7487.