When is the Best Time to Move into Independent Living?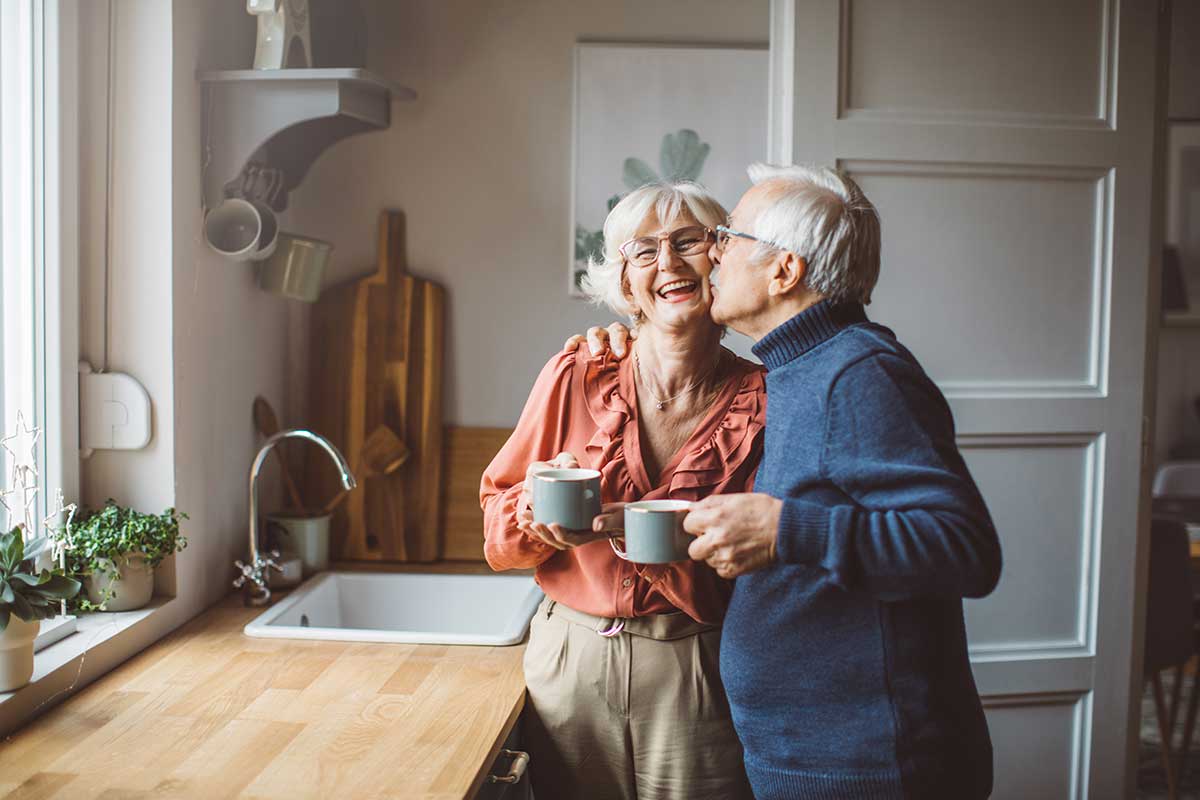 After you retire and untether yourself from the responsibilities of a career and family, life's possibilities start to broaden. As you explore your options, you may have heard others talk about senior living and thought, "I'm too young for something like that." Instead, ask yourself, why would you stay tied to the responsibilities of maintaining a home?
The prospect of freedom is what makes many older adults consider a move into independent living communities like South Port Square. In fact, when you ask most senior living community residents, they'll tell you they wish they'd moved sooner. So, when should you move into independent living?
7 Reasons Moving into Independent Living Makes Sense Right Now
The best age to move into independent living is when you can make the most of every social, wellness and financial benefit a retirement community has to offer:
Add life to your years. Studies show that longevity is 25% genetics and 75% lifestyle. Choosing a retirement lifestyle that promotes activity and vitality can help you enjoy a happier and healthier life. Independent living communities have a monthly calendar full of daily activities and events that promote lifelong learning, wellness, socializing and more.
All in pricing. At a community like South Port Square, all the services and amenities are included in your monthly service fee, making independent senior living costs remarkably comparable to staying in your current home. You can learn more about the affordability of senior living here.
Maintenance-free living. Free yourself from the responsibilities of homeownership. Let our talented team handle all the indoor and outdoor maintenance, including yard work and housekeeping, giving you more time to do the activities you enjoy.
Leave the cooking (and cleaning up) to us. If you love to cook, you'll have a well-appointed kitchen to follow your passion. For those times when you don't want to deal with the hassle, we have multiple dining venues featuring a variety of chef-prepared meals.
Activities, amenities and services. Independent living communities provide you with everything you might need to enjoy your hobbies and newfound friendships. At South Port Square, we offer classes, outings and get-togethers. We also have a variety of helpful services and thoughtful amenities, including community flower and vegetable gardens, pickle ball and tennis courts, an outdoor grill area, a fully equipped fitness center, a heated indoor pool, an arts and crafts studio, a woodworking shop, a full-service salon and barbershop, regularly scheduled transportation, personal concierge services and much more. As you conduct your search, here's a list of the "5 Best Independent Living Services and Amenities to Consider."
A continuum of care. One of the greatest benefits of deciding to move into an independent living community is the peace of mind that comes from having access to higher levels of care if ever needed. We offer assisted living, memory care, skilled nursing and rehabilitation right on-site.
Expanded circle of friends. Imagine living with neighbors who share your interests and want to live life to the fullest, and you'll get an idea of the social opportunities available in an independent living community. You can get together for coffee, dinner, one of our scheduled activities or just enjoy some good conversation in one of our seating areas. You won't have to go far to find a friend.
There's Never Been a Better Time to Consider South Port Square
Making the move into independent living comes with a lot of advantages. To meet the residents of South Port Square and hear their thoughts about our maintenance-free retirement lifestyle, contact us here or use our Community Assistant.