How We Make Our Life Plan Community Affordable for Seniors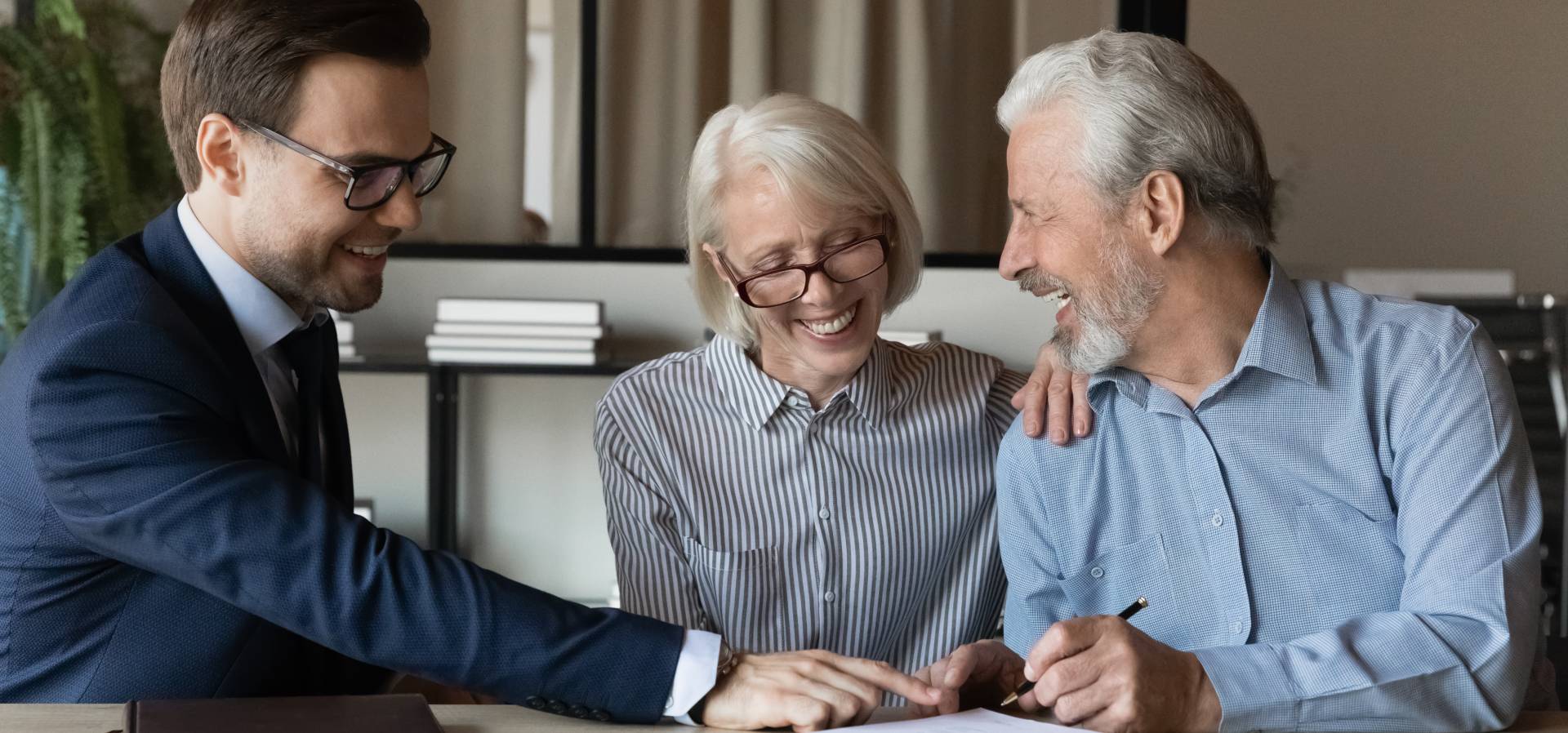 When making a plan for the future, the cost of senior living becomes a growing concern for many individuals and their families. Fortunately, South Port Square has revolutionized the concept of senior living by making it more affordable and accessible to seniors. Through innovative programs and flexible payment options, our Life Plan Community not only meets the needs of older adults but also provides financial peace of mind. Here, we'll explore how South Port Square is making senior living more affordable for seniors and the benefits we offer.
Financial Flexibility
One of the ways South Port Square addresses affordability is by offering flexibility in our entrance fees. Unlike many senior living communities that require a large upfront payment, South Port Square's "Flex Your Future" program allows residents to reduce the amount of the entrance fee they pay upfront. Our Flex Your Future program allows you to secure your residence now, have instant access to our enriching amenities and take advantage of all the benefits of Life Care, with a smaller upfront payment and pay the remainder of your entrance fee on your own tailored timetable. This program is designed to make senior living more accessible by providing options that fit a wider range of financial circumstances. 
Life Care at South Port Square also offers refundable entrance fees, which means that if a resident leaves the community for any reason, a portion of the fee will be returned to them or their estate. This feature provides a safety net for seniors and their families, easing financial concerns and ensuring that their investment is truly protected. Plus, many residents take advantage of substantial tax deductions the IRS has made available. Portions of both residents' entrance fee and monthly fee may be deductible as prepayment of medical expenses. However, some limitations may apply, so all residents are encouraged to consult with a tax advisor. 
Predictable Future Health Care Costs
One of the significant advantages of living in a Life Plan Community like ours is the predictability of future health care costs. As residents age and their care needs change, they can seamlessly transition to higher levels of care within our community while their monthly fees remain predictable. This continuum of care ensures that seniors receive the support they need without incurring additional costs associated with relocating to a different facility or hiring external caregivers, which can be a significant and often life-changing financial burden for seniors who don't have a long-term care plan in place.
Access to comprehensive health care services within our community means residents are largely protected from the rising cost of senior care on the open market. With a Life Care contract, residents are able to move from independent living to assisted living, memory care or skilled nursing care for a near constant rate at around $62,000 per year. In a Fee-for-Service contract, which mirrors open market rates, assisted living can cost around $70,000 per year and skilled nursing around $112,000 per year — just for one person. 
By prioritizing affordability, South Port Square enables seniors to make the most of their retirement years without compromising their financial security, while also providing long-lasting peace of mind for residents and their families.
Embrace Retirement with Confidence
South Port Square is committed to making senior living more accessible by prioritizing affordability and flexibility. With innovative programs like our "Flex Your Future" initiative, refundable entrance fees and lower rates compared to the open health care market, our Life Plan Community is changing the lives of seniors and their families.
Choosing the right senior living community is a significant decision, and affordability is a crucial factor for many individuals. By prioritizing financial peace of mind, South Port Square, a Life Plan Community in Port Charlotte, FL, empowers seniors to live their best lives while ensuring their long-term well-being. If you'd like to learn more about our financing options or want to experience our lifestyle for yourself, don't wait to call us today at 941-315-7487 or contact us through our website.